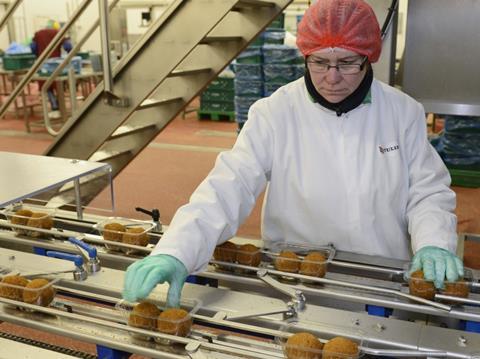 Meat processing giant Tulip is to invest £8m at its plant in Ruskington, Lincolnshire, to increase capacity by 20%.
The expansion at the plant – which is the UK's largest manufacturer of cocktail sausages and scotch eggs – will increase the size of the site's production floor by around 25% and create up to 40 full-time jobs.
Work is expected to be completed by April, and will also include installation of new equipment to ensure Tulip can continue to meet the growing customer demand for fried savoury products, said site director Phil Wheatcroft.
"This is an incredibly exciting time for all involved in the Ruskington business," he said, adding it would also give Tulip the opportunity to grow its existing foodservice customer base.
Tulip's owners Danish Crown Group announced a £16m investment in its Cornish operation in August. This followed a £15m investment on upgrading and expanding its Westerleigh site in Gloucestershire in February as part of a drive to increase pork exports to China and Hong Kong by 25% this year.