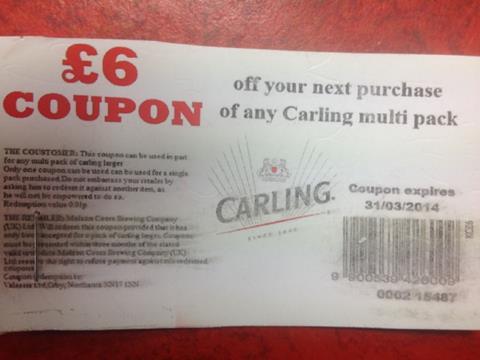 A crackdown on the sale of fraudulent vouchers on online marketplace eBay has resulted in a large fall in coupon fraud.

The number of fake vouchers being offered on eBay has fallen from many thousands to just a handful since the auction giant brought in new rules, according to the Institute of Promotional Marketing (IPM).

IPM led a campaign that resulted in eBay restricting sellers to listing no more than 25 money-off coupons in any one listing, or £100 worth per month. The new rules came into effect last July.

Charles D'Oyly, chairman of the IPM Coupon Council, said it had been "continuously monitoring" the site, and any listings breaking the policy had been reported and "swiftly removed."

"We've had remarkable success in reducing coupon misuse in the UK," he said. "We've also been talking with brand owners, agencies and technology providers on educating coupon users about potential risks."

IPM's agreement with eBay was working well, but other routes for fraudulent vouchers still needed to be tackled, D'Oyly warned. "Sophisticated digital scanners and printers mean coupons can be counterfeited quickly."

Last year, The Grocer reported that fmcg companies had issued warnings over a number of fraudulent vouchers in circulation, affecting brands such as Carling, Nestlé, Birds Eye, Pampers and L'Oréal.

UK consumers saved an estimated £3bn a year in 2013 by using money-off coupons and vouchers, according to figures released last week by coupon-handling house Valassis. Only 16% of shoppers do not use any coupons at all, compared with 26% a year ago.

"The more confident brands, retailers and consumers are in using them, the more will be issued and the more effective they will be," said D'Oyly.