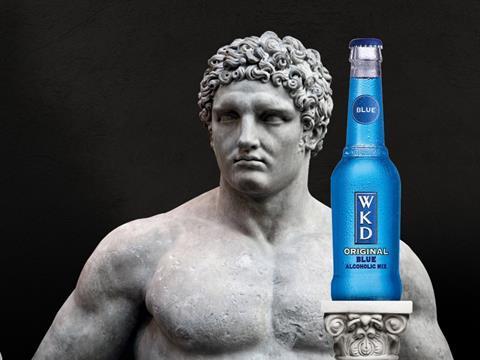 Caligula wasn't the only ancient Roman with a wicked side. But while the tyrannical emperor probably stuck to wine, historical sitcom Plebs has a taste for something vodka-based and blue - with its second series to be sponsored by RTD brand WKD.
Plebs follows three young men from the suburbs of ancient Rome as they try to get girls, hold down jobs and climb the city's social ladder. The first series was ITV2's most successful scripted comedy of 2013, and performed particularly well with WKD's core audience – males aged 18-30 - said the brand.
The sponsorship will comprise four idents featuring exchanges between Roman statues that riff on anachronistic jokes. In one, a statue bemoans the fact his selfies always look so similar.
Earlier this year, WKD announced a three-series tie-up with scripted reality show The Only Way Is Essex. That programme has aired on ITV2 since 2010, but will move to new channel ITVBe from later this year.
Debs Carter, marketing director at WKD owner SHS Drinks, said: "We're really pleased to have linked up with such an innovative and funny programme and we're confident that its humour will really appeal to WKD consumers."