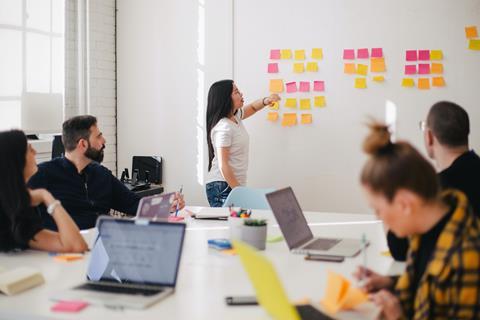 My dad was a retail director at Sainsbury's. He started at 15, selling rabbits outside a Sainsbury's store. He rose through the ranks for 40 years until he retired. And he was the type of leader typical of the 1990s. Feared, respected, and what he said went. Leaders and what the word leadership means has changed a lot in the past 30 years. We have moved away from the feared leader to us talking about people being leaders whatever level they are.
Being a leader has become about one of the key pieces of leadership: setting an example. This means anyone can lead. And not necessarily by leading people in the sense of 'follow me towards this vision'. Here are some examples:
Colleagues are gathered around the tea point. The chat has turned to gossip about how badly the project is going and how Mark is not fit to lead it. You can join in. Or the leadership option is to say, "I believe Mark is trying his best. Maybe he needs our support. I'll ask him how we can help."
The company has begun an initiative to reduce emails because they are out of control. The employees have had a briefing and the initiative has started by asking for examples of solutions. You can be too busy and let someone else put something forward that you feel will never work, and then congratulate yourself when it turns out you were right. Or you can choose the leadership option of suggesting three examples of things you have tried that have worked, and ask to be someone that can help the initiative to succeed.
You are exchanging emails with a colleague. Both of you are getting frustrated because what you are trying to get across seems clear – from your side. You can either continue emailing – or choose the leadership option of picking up the phone and calling them. This can be a bigger step than it seems.
We look up to certain leaders in the modern world – the likes of Sir Richard Branson and Nelson Mandela – with good reason. But you don't have to be a CEO or a president to want to make the world better for yourself and others. Choose the road less travelled, the tougher route. Choose to be seen as someone of integrity, aiming to always do the right thing, and not afraid to try something new because public opinion does not agree. Modern leaders achieve leadership with lots of small behaviours.