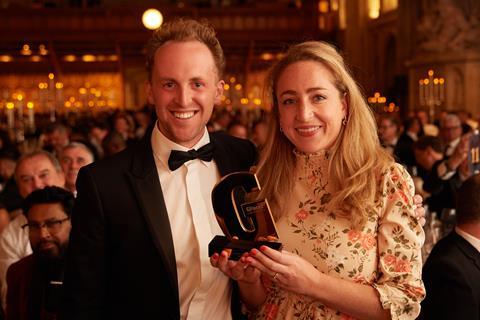 As I write this, I'm sipping a restorative cup of tea following Dash's win at the Grocer Gold Awards in London's Guildhall. It was an honour to take home Exporter of the Year, but it also got me thinking about the responsibilities – and challenges – for brands like ours who sell outside the UK.
Seeing the world through a local lens is crucial. There are simply different expectations put on companies depending where you are in the world. In Australia, provenance is king. marketing and packaging will always champion a product being "100% Australian sourced".
This has a positive knock-on effect for a brand's sustainability message. Instead of flying everything into the country, it pays to set up a local base of operations, removing air miles in the process. It's what we've done, in fact. Also, Australia is probably second only to California when it comes to healthy eating and drinking. This suits our model of using nothing but spring water, wonky fruit and bubbles in our drinks.
This isn't meant to sound like back-slapping; I'm pointing out it's easier to do business when your brand values match those of your market. But what happens when they don't?
On one hand, brands may need to make positive changes if they're not up to scratch. On the other, they may realise they can cut corners. For example, in our main export market there's less awareness of B Corps, and so less pressure from retailers and consumers to meet the high bar of standards set by a B Corp certification. So, could a brand in our position dial back on its promises in the name of profit in a foreign market? Perhaps. Should it? Absolutely not.
For us, it's non-negotiable. When you're committed to a set of behaviours, those don't stop at your borders. Otherwise, your brand values all become performative. Secondly, you can become the change that you want to see. It's one reason we've signed up to the Stop Food Waste Australia pledge. As a signatory of the mission, we're not only committed to preventing food waste in our supply chain, but also to using it in our marketing platform to raise awareness and encourage others to sign up as well.
As the saying goes, integrity is what you do when no one is looking. That holds true, both home and away.