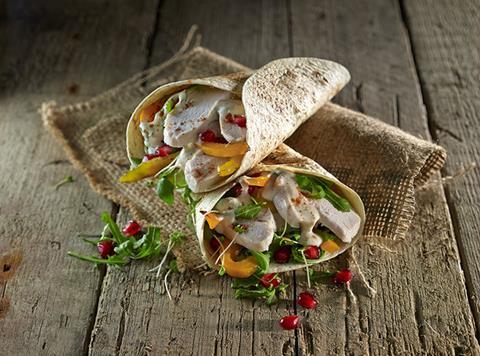 Pork giant Cranswick is planning to expand the reach of its recently acquired Benson Park poultry division into the retail sector, CEO Adam Couch has revealed.

Speaking to The Grocer this week after it posted an increase in pre-tax profits by 10.6% for the year to 31 March, Couch said Cranswick - which acquired the Hull-based premium poultry processor last October - was interested in taking its added value poultry proposition into the mults.

The division currently supplies cooked, value added chicken products into the food service sector, and supplies the Pret, Wahaca and Leon restaurant chains.

"Our plan is to invest £9m in the facilities at Benson Park over the next 12 months, and we hope we can then offer the range to retail customers," he said, adding that the cash injection would allow the operation to increase capacity, improve efficiencies and enable the business to offer a broader product selection.

Cranswick would not initially look to develop a "potentially costly" Benson brand, said Couch, but would instead work in collaboration with retailers to produce "exciting and different" own-label products.

This week's financial results saw Cranswick enjoy a jump in annual revenues by 0.8% to £1 billion for the first time, while pre-tax profits grew from £52.2m to £57.8m.

Much of the group's positive performance was driven by a growth in sales of sausages (up 6%) bacon (up 4%), and pastry sales (up 72%), while Benson Park had performed positively and in line with the Cranswick board's expectations to date, said Couch.

Meanwhile, exports to non-European markets were 23% ahead of the same period last year, with the business now exporting to a number of countries in the Far East in addition to West Africa and Australia.