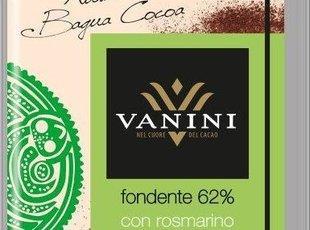 Italian chocolatier ICAM has secured its first listing for premium chocolate bar brand Vanini.
The six-strong Vanini portfolio, which is made from cocoa grown at the world's oldest-known source in Peru, is being rolled into 125 Waitrose stores this week on an exclusive basis in three milk chocolate variants – plain, orange and Sicilian sea salt, and three dark bars – plain, rosemary and roasted cocoa nibs (rsp: £2.49).
Produced in Italy at ICAM's Lake Como manufacturing facility, Vanini is made with cocoa beans grown in Bagua - part of the 'lost world' territory of Amazonia in Peru where cocoa has been cultivated since 3000 BC.
ICAM, which also produces the Go*Do brand, is supporting the Waitrose listing with in-store promotions and social media activity.
The brand has been available on the Vanini website since November.