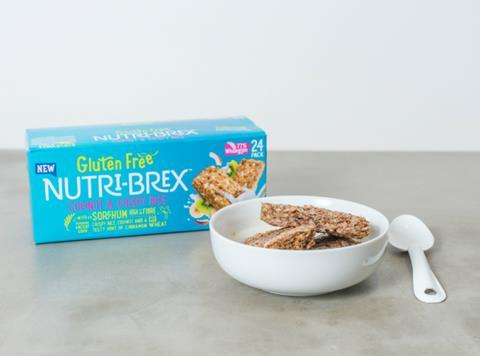 Life Health Foods has announced a rebrand of its Nutribix cereal as Nutri-Brex to coincide with the launch of its new variant of gluten-free Weetabix-style biscuit.

Rolling out now to Tesco, Asda, Waitrose and Ocado, Nutri-Brex Coconut & Crispy Rice (rsp: £3.79/pack of 24) is made with the naturally gluten-free 'super-grain' sorghum. It is the third flavour in the brand's burgeoning portfolio after original and coconut & honey.

The look and feel remain the same for the brand - which launched in February 2015 - but the name change opens doors for extension wider than the cereal biscuit format, claimed Life Health Foods CEO James McMaster.

"After an overwhelmingly positive response to the brand launch over the past year, we're thrilled to add this new flavour to our portfolio. Our loyal fan base is pushing us to keep innovating and bring out new products," he said.

McMaster added Nutri-Brex was looking forward to "continuing to tap food trends that will resonate with consumers interested in making healthy but delicious breakfast choices".