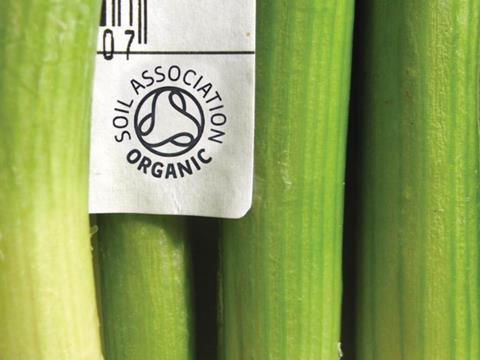 Caterers' spend on "ethical" British food has shot up by 40% in the past year to nearly £50m, according to the Soil Association.

In 2016, £49.7m was spent on food with the organisation's 'Food For Life' catering mark, which guarantees produce has arrived fresh from local suppliers with "seasonal, traceable, healthier" ingredients. This represented an increase of 40% on 2015, data released by the campaign group revealed.

Sales for organic food and accredited fish also rose last year to £15.4m and £7m, up by £6m and £2m respectively.

"Soil Association research completed in 2016 showed that people want food they can trust, and the catering mark is a great way for businesses to demonstrate their commitment to ethical, sustainable food," said senior catering mark manager Rich Watts.

About 1.6 million meals are now being served each day at catering mark standard, with more than half of English primary school pupils eating food that holds the award.

The Soil Association said all hospitals holding a catering mark had also increased their ethical spend on food.

"Instead of a race for the bottom in terms of sourcing the cheapest ingredients for public sector catering, the award celebrates those who are making change for the better," added Watts.

"It doesn't just reward the steps taken by the caterer to refocus on sustainable and ethical food, but recognises British food and farmers." That caterers had increased spend on Fairtrade foods by 8.4% last year showed support for the products was "going from strength to strength", according to Fairtrade head of commercial partnerships James Bennett.

"This is making a huge difference for farmers and workers in some of the world's poorest countries and today more than 1.65 million people benefit from our system of fairer prices and investments in farmers' businesses and communities," said Bennett.