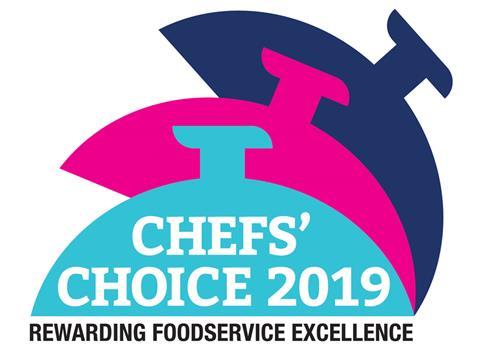 The Chefs' Choice Awards are back for a third year and entries are now open.

Created by William Reed Business Media (the publisher behind The Grocer, Restaurant and Food Manufacture), the awards are designed to highlight the quality credentials of mid-market foodservice products and bring together professionals from the hospitality, wholesale and food manufacturing industries.

The awards increase visibility for foodservice products, encourage customers to try products and are a means of gaining an independent endorsement of a product's quality, taste, nutrition and value. Winners and entrants achieving 'Highly Rated' or 'Finalist' are permitted to use respected endorsement logos on packaging and in all marketing at no cost.
Companies that create and supply frozen, fresh, chilled or ambient products to foodservice are invited to enter their ready-to-use products into 26 different categories by Monday 12 November. New categories for 2019 include vegan/plant-based and chocolate.

The awards are run in association with Food Innovation Solutions and Good Sense Research. They bring together a highly experienced panel of judges, made up of food technologists, chefs, culinary research and development managers, plus end users such as food developers and executive chefs working for national pub and restaurant chains. "Winning one of these awards is proven to re-energise sales of existing products and deliver enhanced market visibility to new lines. Entrants will also have the opportunity to get products recognised and profiled in William Reed's market-leading titles," said event director Sonia Young.

The results will be announced at the Shangri-La Hotel at The Shard, London, on Tuesday 5 March 2019. For entries and awards night tickets go to chefschoiceawards.co.uk.