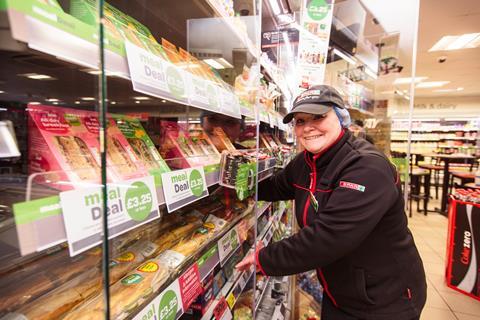 Brits have sent more than 10,000 messages of encouragement and gratitude to supermarket staff on the frontline of the coronavirus crisis, in less than one month since the platform went live.
Since the #YourCustomersSayThankYou virtual thank you note platform was set up in early April, online messages have poured in from across the country in a show of support for key grocery workers.
The platform, which was created by Critizr and hosted by The Grocer, routes messages to the store they're intended for, allowing staff to hear directly from their customers and help boost morale.
The thank you notes also feature on a live feed alongside a map displaying the supermarket location.
"This site is a great way to thank all the brave and hard-working staff who are making sure the shelves are stocked and there's plenty of food to eat," said Adam Leyland, editor of The Grocer.
"We know shoppers are grateful but it's not easy, in the current shopping environment, to say a proper thank you. Crucially, with this website, you can call out the staff at a specific store, and the message will get through."
Send a thank you below: