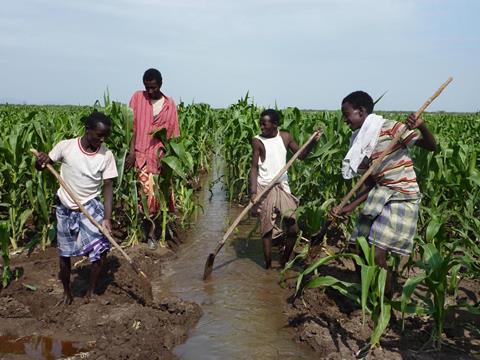 At the halfway mark of its Growing Futures appeal, Farm Africa has successfully raised £153,000 toward its target of £340,000.

Launched on 14 October, the appeal aims to raise funds for projects in rural Kenya supporting young farmers set up profitable horticulture businesses in the country, with technical, financial and practical support.

Between 14 October and 14 January all donations to the project will be matched by government through its Aid Match scheme, with hopes to assist 2,000 young people if the target can be reached.

"The new phase of the Growing Futures project funded by the matched funds from the appeal will increase incomes and livelihood opportunities for 2,000 asset-poor and landless youth, over 50% of whom will be women, in Kenya's Elgeyo Marakwet County, by supporting the development of youth-led enterprises that will meet increased demand for horticulture products from local and international markets," said Libby Plumb, the charity's head of communications and advocacy. "Increases in incomes for young men and women are expected to benefit a total of 10,000 people in their households."
With 80% of Kenya's unemployed currently under 35, young people in the country are one of its most economically vulnerable groups, say the charity, with access to jobs in rural areas "extremely limited."

The former Rift Valley province in western Kenya is home to the largest number of the country's unemployed youth, with more than 400,000 young people out of work. In Elgeyo Marakwet County, where the project will expand to, 57% of the population lives in poverty, and almost half are unemployed.

As a result "Kenya's growing horticulture sector is an increasingly important source of jobs in rural areas, and evidence from previous Farm Africa projects indicates that many young people recognise its potential to transform their incomes," added Plumb.

Over the next three years the project plans to deliver practical training on production to 2,000 of these young people, providing start-up seeds and equipment, supporting them through their first harvest and linking them to future streams of funding.

To help the charity reach its target of £340,000 go to www.farmafrica.org/growingfutures to make a donation before 14 January.