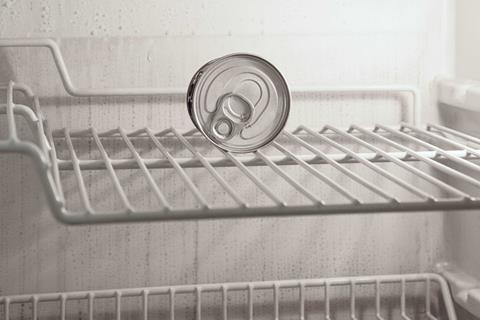 The pandemic has borne some powerful responses to meet an emergency food need, involving many food companies, food charities, civil servants and others. UK food businesses have given unprecedented levels of support – donating money, time and tens of millions of pounds worth of food to community groups. Food workers have been at last recognised as key workers.
While we celebrate that, it is also important to acknowledge the need for a rethink in our approach to addressing hunger and hardship. The pandemic highlighted how quickly people's circumstances can change. The compassion and community spirit shown by many have been hugely welcome, but not everyone is treated with dignity. We must break out of a two-tier food system, where the wealthy get to choose what they want and the 'have nots' are expected to eat the crumbs off the table.
Our recent Business Forum series on 'Food, Charity and the Boardroom', with Dr Hannah Lambie-Mumford from University of Sheffield, enabled senior figures from a range of food businesses to explore how to address household food insecurity. A pertinent question raised by one participant was: 'As a food company, what is within our gift?' During the pandemic, our gifts were mostly comprised of free food. But what roles should food businesses take in relation to food and poverty?
Firstly, through their role as employers, food company bosses can help ensure those in their own business – and across their whole supply chains – are paid a real living wage and treated fairly.
Secondly, food businesses should rethink their role as an emergency partner that provides only short-term charitable help. Make relationships between food companies and food charities dynamic and open, so they challenge and support each other. Companies often focus on how to redistribute food to charities and food banks more efficiently. Surely a model of surplus food redistribution legitimises a system where overproduction goes hand in hand with hunger?
Thirdly, businesses – big and small – can be community-building partners. Listen to what local communities need and get involved in ways that will have positive, lasting and systemic impacts. Contribute to building capacity and long-term community resilience through business practices, not just charitable engagement.
Lastly, collaborate to increase impact – and be an advocate on relevant policy issues. Why not get behind a universal basic income or other measures intended to give everyone an opportunity to meaningfully participate in society? Champion these from the boardroom and involve all your employees.
Harness the positive intent of what so many working in the sector have been doing, but channel it in a direction to address root causes of poverty and build community food resilience. We must go beyond sticking plaster solutions.
A new roadmap is being developed by an alliance of civil society organisations and academics. It will set out roles, goals and actions to build a food-secure UK. The right to food is a fundamental human right, as recognised by the UN. National government has the primary responsibility to ensure everyone is properly nourished. Civil society and local government have important roles. Food businesses – as employers and often powerful players with significant resources and influence, who profit from the current system – have a responsibility too.