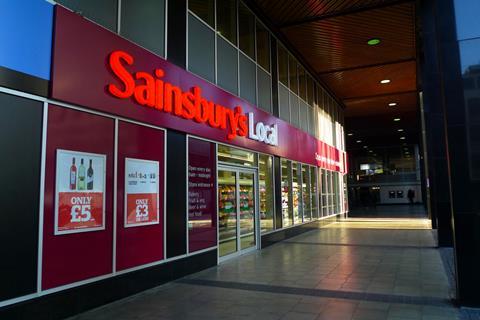 Sainsbury's is matching the sum of donations from customers, taking the total to £3.1m

The retailer is encouraging shoppers to keep donating by rounding up their bill to £1, £5, £10 or £15

Customers can also add a donation to their basket when shopping on the Sainsbury's or Habitat websites
Customers at Sainsbury's, Argos, Habitat and Nectar have donated more than £1.5m to Comic Relief and Children in Need in the past two weeks to support those hit hardest by the coronavirus crisis.
The retailer will match the sum collected, to take the total donated to vital emergency support for vulnerable people in the UK to £3.1m when the joint appeal to comes to an end on 1 May.
Sainsbury's is encouraging shoppers to keep giving as much as they can until the end of next week at tills in stores by rounding up their bill to £1, £5, £10 or £15 or by adding £1, £2, £5 or £10 donations to their basket on self-service checkouts.
Customers shopping for groceries online or on the Habitat website can add a donation of £1, £2, £5 or £10 to their online delivery basket before checking out. Alternatively, people can donate directly online at the Sainsbury's and Argos websites by following the links to 'The Big Night In' or by giving their Nectar card points through the app or website to the value of £2.50, £5 or £10.
Sainsbury's has been a long-standing partner of Comic Relief, having raised more than £130m for the charity over the past 21 years.
CEO Mike Coupe said: "We're incredibly thankful for the donations from our customers and colleagues and are overwhelmed by the generosity displayed in what continues to be a challenging time."
Comic Relief CEO Ruth Davison added: "We would like to say a huge thank you to Sainsbury's customers for their generosity over the past two weeks.
"We're so grateful for their continued support at a time when many face financial strain brought on by the virus. Even a little goes a long way and this rings even more true with the help of Sainsbury's matching every donation.
"This fundraising appeal will help our charity partners continue their vital work at a time when vulnerable people need our support more than ever. The money raised will allow us to keep vulnerable people safe, warm and fed. It will also be put towards helping people who are struggling with their mental health and those at risk of domestic abuse."