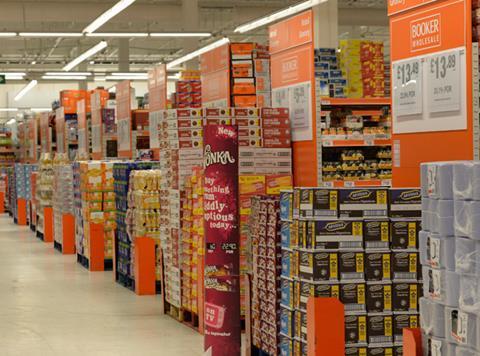 Wholesalers Booker and Bestway have both launched promotions to help independent retailers offer their customers deals throughout January.
Booker has brought back its '40% POR' promotion – cutting the price of key branded lines until 21 January so they give a guaranteed 40% profit on return or more for retailers.
Deals include 24 x 500ml Coca-Cola for £11.99; Heinz Beanz 24 x 415g for £10.79; and Mars 48 x 51g for £13.19.
"January is always a time of cutting back for shoppers, so we are pleased to be able to help our customers during this tough time," said Steve Fox, sales director for retail at Booker.
Bestway, meanwhile, has launched a 'Profit Shocker' promotion for its own-label range Best-In.
The eight-week promotion, which kicks off tomorrow (4 January), will see deals on top-selling skus in the 500-strong range including soft drinks, non-food and grocery.
"The new Profit Shocker promotion gives retailers a greater chance to compete and give a welcome boost to sales and profit in January and February – a time when sales can be traditionally quiet," said Nick Brown, trading manager for own label at Bestway.
"We could easily have limited the promotion to tail-end products just to gain additional distribution but we want to build business for independents so we have included top-selling lines such as our stimulation drinks, toilet tissues, snacks, household and canned goods," he added.