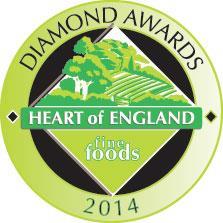 Heart of England Fine Foods (HEFF) has gone into voluntary liquidation, it was announced today.
The regional food group, which was set up with government funding in 1998 to support start-ups and SMEs in the food industry, has blamed cash flow problem on the "significant" loss of funding after its contract to manage the Shropshire Food Enterprise Centre was terminated by Shropshire Council three years early.
The contract was terminated at a break clause in February this year, following a scheduled three-year management review in July 2013 by Shropshire Council. The council claimed it was paying an "excessive amounts of money" for the arrangement, and "effectively" subsidising HEFF.
HEFF today admitted it was not generating enough income to replace the lost funding, with trading slow across "other areas" of the business, while funding allocated in January 2014 by the UKTI to support HEFF's international work had not materialised.
"It is now apparent that HEFF can no longer continue to support businesses without ongoing public sector support," a statement from the board of directors said. It admitted that although it still had "healthy reserves", it could not continue to trade at a loss. "We do not genuinely expect that we will be able to trade out of our current financial difficulties in the short term."
It said the government was "short-sighted" in not recognising the added value it brought to the food and drink industry and claims its closure will have "significant repercussions" for small business across its Midland heartland.
Although HEFF directly employs 15 staff, it claims to have generated in the region of £90m GVA through its work, created and safeguarded in excess of 2,000 jobs, and supported at least 2,800 food and drink manufacturers.
The board of directors said it had worked with the executive team over the last few months to try to secure additional sources of income from either the public or private sector, but this had not been possible. It said it remained "hopeful" that a solution would be found at next month's shareholders' meeting.