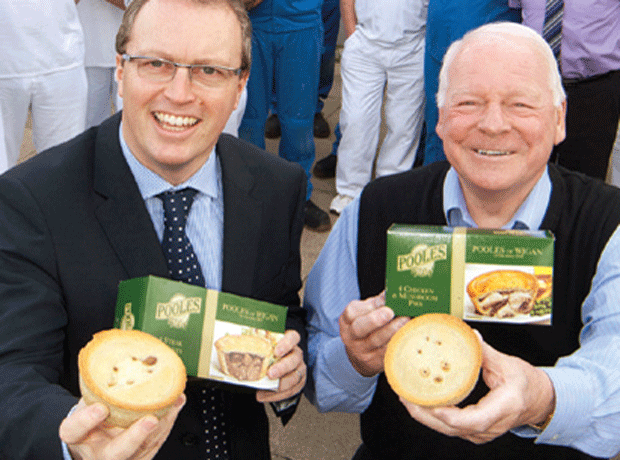 Poole's Pies has been sold to Leeds-based bakery business Country Style Foods.
The Wigan-based business has been acquired after entering administration earlier this week. It had been making losses and had little chance of becoming profitable in the immediate future, said administrator Milner Boardman & Partners.
Previous Poole's owner Dave Whelan – chairman of Wigan football club – had entered into a deferred sale agreement in May last year to former Peter's Food Service MD Neil Court-Johnston, but this deal was never completed.
Despite gaining new contracts – including its first national supermarket listing, with Asda, in May – Poole's had been receiving continual injections of cash from Whelan, said Milner Boardman.
"The company has faced a difficult few months and has continued to make losses," added joint administrator Gary Corbett. "Business forecasts prepared by the company gave no imminent indication of a return to profitability leaving no option but to either close the company down or find a quick sale."
Poole's was sold to Country Style Foods on Wednesday for an undisclosed sum, with the new owner planning to operate the business as normal and retain all staff. "This will ensure continuity of supplies to the company's major customers," added Corbett.
Country Style Foods MD Joe Wood said the acquisition would give it access to new customers and markets.
"We are pleased with the way the administration and sales process has been handled, ensuring staff jobs are retained and the company can continue to trade," said Andy Gee, finance director at Dave Whelan Sports.