This article is part of our digital feature on free-from.
Meet the buyers…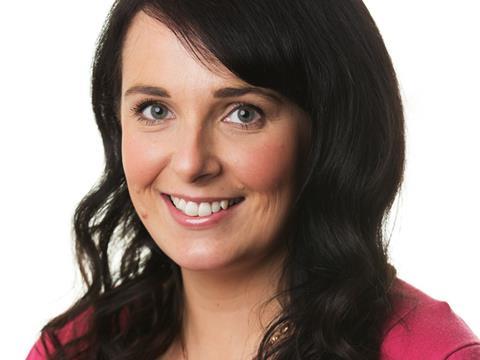 Emma Cockerill, Holland & Barrett International's director of sales & procurement
Emma loves working in the fast-paced environment at Holland & Barrett. "I love the autonomy we have to launch new ideas and concepts, and of course the satisfaction when something lands well with customers," she says. Her daughter has severe food allergies so she's a free-from shopper as well as a buyer.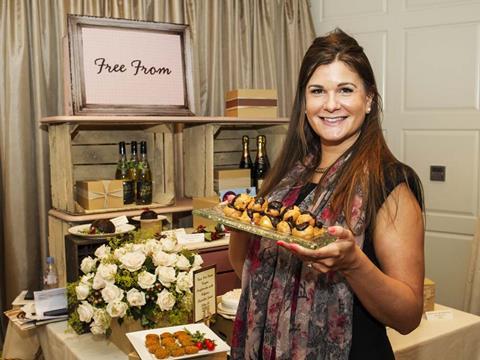 Fiona Carter, product development manager, Tesco
Fiona joined Tesco almost three years ago. Diagnosed as coeliac in her mid-twenties, Fiona says she has a huge passion for the retailer's growing free-from range: "From the day I was diagnosed I wanted to make a positive difference and this role has enabled me to really make waves and have some serious fun with free-from."
How would you sum up the past year for free from?
EC: In a word, busy! When I returned from maternity leave I pledged to overhaul the whole free-from offering in Holland & Barrett, because having shopped it as a customer I noticed we have several holes. Now I am pleased to say we have 1,000 dedicated free-from lines on a new website, with a further 2,000 products ready to go live by early 2016. We're in the process of revamping all 725 stores too, meaning customers will be able to purchase free-from foods to go when and where they want them. It's been a learning curve certainly, and we have been hard on ourselves to improve things. Our customers are a passionate bunch and tell us how they feel frequently, which is a good way to work but does mean my team has a never-ending to-do list!
FC: It has been an exciting year! We have really expanded our ranges to offer some brilliant first to market products. The market continues to grow significantly and our customers are really recognising that we have a true commitment to pushing the boundaries when it comes to new products. We were also thrilled to win Retailer of the Year at the Free From Food Awards which meant a great deal to the team.
What was the best launch in free from over the past 12 months?
FC: This is a hard one as I have so much love for all of the launches we have had this year. It has to be a tie between our gluten free Profiteroles and our dairy and gluten-free Strawberry and Vanilla Ice cream cones. They both offer something brand new to customers, very simple products for some but for those with allergies it is an absolute delight to enjoy these fantastic desserts and never have the feeling of missing out. The cones have been our most successful new product in the frozen free-from category and recognised not only by our customers but the industry too, scooping awards with Great Taste, PETA Vegan Awards and more recently a gold award for the Great Taste! Quality Food Awards. It hasn't even been on the market a year yet!
EC: We've had a few ourselves which went very well, including a new format store called Holland & Barrett More that allows us to range many more free-from SKUs in store. On the product side, Raw Cacao has been a real flyer. It's quickly made our bestseller list and is excellent for dairy-free backing as it makes things taste of chocolate without the dairy. Other strong launches included an edamame bean pasta that's gluten-free and a new kit that allowed kids to make their own dairy-free chocolate. Plus our free-from offering doesn't stop at food: a surprising seller is our bamboo bedding, which is doing very well online.
Exclusive research for The Grocer shows that 45% of people think free-from products should be merchandised as part of the general range, rather than a dedicated free-from section. What are your thoughts on this?
EC: Personally I think the more visibility for free-from products in retail the better - be that in a dedicated aisle or in the general run of your local supermarket. At Holland & Barrett we currently have both, with dedicated bays in-store for special diets, as well as merchandising some products throughout other sections to help the customer shop. Because all of our products contain an element of free-from, be that vegan, vegetarian, or even chemical-free natural beauty ranges, our overall aim is to position ourselves as the free-from retailer of choice no matter which type of products you buy. That's why we are investing in marketing and comms to tell people about the new ranging going into store and the easier-to-shop website.
FC: We range free-from products together within their respective category (bakery/dairy/frozen etc) and this works really well as a destination where customers know that everything in that area is tailored for free-from. The wide selection is also apparent and can give a real feeling of choice. Putting free-from products along with standard equivalent works for some but others can find it challenging for a variety of reasons – rummaging through fixtures to find the free-from option can be time consuming and frustrating reading all of the labels for instance. Sometimes, especially when first diagnosed it can be so refreshing to stand in front of a free-from fixture in store and see the choice and know that it has been designed with your needs in mind. The early days of diagnosis/eliminating allergens from your diet can be so tricky because shopping habits have to be changed overnight.
What effect did the recall of gluten-free products (manufactured by Genius) over fears of contamination have on the category?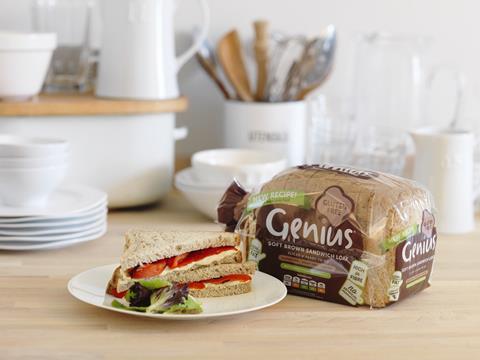 EC: It wasn't something we were affected by, but clearly it would raise the question of trust and confidence with consumers. As a retailer who manufactures our own products, we have a responsibility to customers and have multiple testing points and different factories throughout the supply chain to ensure we can provide what they demand. But we also know we can always improve, and there have been several occasions where we've worked with customers to make our website better, for example making changes to product descriptions to ensure they are as clear as possible to make shopping easier. I know what it's like to be that person who reads every label on every product so everything we can do to instil confidence is taken into consideration and scrutinised.
What's the best way for a supplier to approach you with a new product?
FC: With bags of passion! I am so passionate about this category and there is lots to be excited about so it's great to passion from the supplier, NPD, insight and especially the technical teams who are going to be running the factories we produce in. Production is such a key area for free-from so I would like to see a clear plan from how we are going to turn a delicious kitchen sample into a product our customers love and trust and buy week in, week out. More than ever in this category, I also want to see bags of empathy and a real understanding of our customers – their challenges and how we can make their lives easier and more enjoyable through great new products.
EC: Above all, be focused on what you are trying to achieve with the product. What's your mission? The very best brands have a clear aim that you instantly understand and connect with. Too many brands try and do too much or aren't clear enough about who they are targeting. You would be amazed how many new brands launch free-from products but forget to put the words free-from on the packaging too! We are also open to working with all suppliers of free-from products and the best way to approach us in the first instance is to email newbusiness@hollandandbarrett.com.
Any pet hates when approached by a brand with NPD?
FC: Not a pet hate, but I think there are real opportunities for us to make customers more aware of our own label free-from range. There are some fantastic free-from brands but we are seeing growth and real innovation under our own label so this shouldn't be discounted as a real opportunity. It would also be great to see more innovation. There are some free-from lines that were ground breaking five years ago such as frozen pizza but now the market is saturated with a free-from pizza offer. I'd like to see brands start to really push the boundaries with true new product development. This isn't about filling the basic gaps any more; it's about offering something to really excite our customers.
EC: Not being clear who your target customer is and not highlighting the benefits on packaging are two common ones. But increasingly food brands need to understand the complexities around health claims and what you can and can't say around certain ingredients under EFSA guidelines. We also pride ourselves on being first to market with new NPD, so we prefer true unique products that shake up the category over me-too type products.
What are the top free-from products to look out for at Christmas?
EC: This year we have the best Christmas range we've ever had in-store, including dairy and soya-free chocolate advent calendars, more children's products like dairy-free chocolate selection boxes and gluten-free gingerbread men. We also have several frozen and chilled free-from party food from brands like V-Bites that cater for vegan and special diets in-stores.
FC: Where do I start! We really have the free-from Christmas covered this year, for the main event it has to be our Turkey Breast Roulade with a gluten free pork & winter fruit stuffing and a mulled wine glaze. For something sweet I will definitely be picking up our stunning Finest free-from Christmas cake, our Christmas pudding and of course my favourite profiteroles will be making an appearance on Boxing Day. The best thing about these products is that the whole family will be eating them alongside me and will have no idea they are free from anything!
How will the free-from market shape up over the next year?
EC: Convenience is going to be big in the sector as we know a lot of the growth in gluten-free is driven from people buying for lifestyle reasons rather than a specific food allergy. With a large retail estate, this is an area we have been exploring for a while and we have some exciting plans for 2016 to bring healthy and great tasting free-from food to go to UK high streets.
FC: We will no doubt continue to see this market growing and for our customers, I hope they see a continuing improvement in the free-from offer and the gap closing between free-from lines and their standard equivalent. Technology and innovation around new product development is growing at such a rapid rate that I think we will soon struggle to identify when a product is free-from. I also think we will see more big brands entering the market. Having been at lots of conferences and seminars this year, the message is loud and clear that free-from is no longer dismissed as a 'fad' but that it is very much here to stay.