Interest in the high-fat regime has rocketed amid a flurry of social media activity. Now keto may be edging into the mainstream - so what's the opportunity for retailers and suppliers?
It boasts speedy results, endorsement from the Kardashians and a rocketing online following. Yes, we're talking about the latest weight loss trend: the keto diet. This high-fat – yet highly restrictive – regime has made the headlines regularly since the start of the year, as consumers look to shed the festive pounds.
So what is the diet, why has it suddenly gained attention, and what's the opportunity for UK retailers and suppliers?
Only 5% carbohydrates
Despite the recent surge in interest, the keto diet is nothing new. Dating back to the 1920s, the high-fat, low-carb regime was historically used to treat drug-resistant epilepsy in children. Over time, it has evolved to become a weight loss method.
The diet induces a state of ketosis – in which your body burns fat for energy, rather than glucose – by restricting the amount of glucose available to your body. This means a substantial reduction in carb consumption, with followers required to obtain 75% of their daily calories from fat, 20% from protein and just 5% from carbohydrates. Starchy carbohydrates such as bread, rice and pasta are strictly off the menu, as is milk, sugar, and the majority of fruit and root vegetables.
Avoiding these foods is crucial to maintaining ketosis, as just one carb-dense slip-up can result in the body switching back to glucose. Instead, keto dieters should concentrate on unprocessed meat, fish, oils and high fat dairy.
Celebrity endorsements
So why is this restrictive, somewhat drastic diet suddenly gaining column inches? The simple answer is celebrity endorsement. The keto diet boasts famous advocates ranging from LeBron James to the Kardashians, and endorsements from such social media-savvy celebs can go a long way in influencing consumer habits.
"Diets are heavily led by social media influencers, including diet app accounts, doctors and nutrition experts," says Nurfarah Mattar, senior research analyst at global media agency We Are Social. Indeed, almost one in three reported being influenced by celebrity endorsements when choosing a diet plan in our exclusive poll of over 2,000 consumers, conducted by Harris Interactive.
Chase Buckle, trends manager at market research company Globalwebindex, agrees this can prove a powerful force. "More than a fifth of UK 16 to 34-year-olds are inspired to buy products based on what they see on social media," he explains. "The rise of influencers is a key factor in social media's ability to drive trends, particularly through video or image-centric platforms like YouTube, Instagram and Snapchat."
The momentum created by influencers is rapidly crossing over into the mainstream. Our Harris Interactive poll revealed 35% of consumers see keto as an 'on-trend' diet. Online interest in the regime has also skyrocketed in January to three times that of the year before. The keto diet now has on average over six times more searches than 'paleo diet' or 'Atkins diet' on Google.
Google searches for 'keto'
Numbers represent search interest relative to the highest point on the chart for the given region and time. A value of 100 is the peak popularity for the term. A value of 50 means that the term is half as popular.
Keto in grocery
This rise in interest has already prompted several grocery launches that cater for the keto consumer. Take vegan and paleo food brand Raw Gorilla, for example. The company added a keto-friendly variant to its muesli range last year to capitalise on the trend. For now, products such as these remain fairly rare. "There is growing demand for keto food, but that isn't reflected in the products available in the supermarket at the moment," says Raw Gorilla founder Fraser Gregory.
Still, the trend was mainstream enough for Ocado to create a keto landing page on its site in August. The section features a range of products that would fit into the keto diet, including low-carb bread, pork crackling snacks and avocado oil mayonnaise. The retailer says 'keto' searches on its site soared 107% in 2018 compared with the previous year.
Whether this could realistically become a sizeable source of sales for the big four, though, is another question. Chris Blythe, director of brand development and consumer insight company The Brand Nursery, doubts supermarket shelves will be awash with keto NPD any time soon.
"The world of processed and manufactured food will struggle to embrace keto because it's a diet based mainly around fresh foods like meat, eggs and cheese," he explains. "There aren't a lot of categories that can easily accommodate keto, and creating keto-friendly versions of most food products is going to take significant investment by manufacturers to get right. There just isn't enough consumer demand at this stage for keto NPD to be an attractive commercial opportunity for manufacturers."
Health warnings
Then there is the controversy surrounding the keto diet. Its followers swear by the fast-acting impact of the drastic reduction in carbs, and research does point to the regime taking effect quicker than traditional low-fat diets.
However, some believe these speedy results can be deceptive."Carbohydrates hold onto water, so the initial weight loss seen in keto dieters is water loss, nothing more," argues specialist keto dietitian Kit Kaalund Hansen. There has also been some high-profile criticism of the diet from the likes of personal trainer and US TV personality Jillian Michaels, who claimed the regime promotes starvation.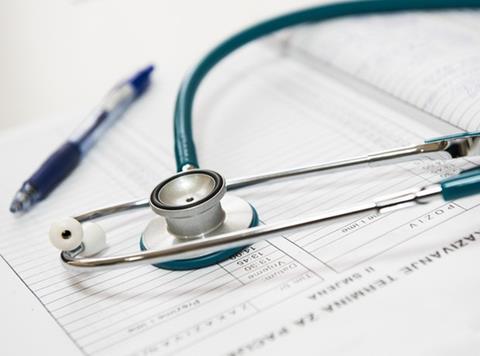 Health warnings such as these could put a dampener on the rise of keto, says Raw Gorilla's Gregory. "Keto is on an upward trajectory at the moment, but trends are unpredictable. There's always a risk of a diet trend dropping out of favour through bad press, specialists finding associated health risks or simply being usurped by a new trend."
Plus, the majority of consumers are wary of diets as restrictive as keto. Our Harris Interactive poll found 63% of respondents thought cutting out an entire food group such as carbs was unhealthy, while only 17% thought it was healthy.
So like the Atkins diet that came before it, keto may not be a long-term movement. But interest is certainly growing. The sheer amount of headlines generated by the diet – both good and bad – shows the phenomenon has become too large to ignore as a current trend. Sounds like it's time to bite the bulletproof coffee.