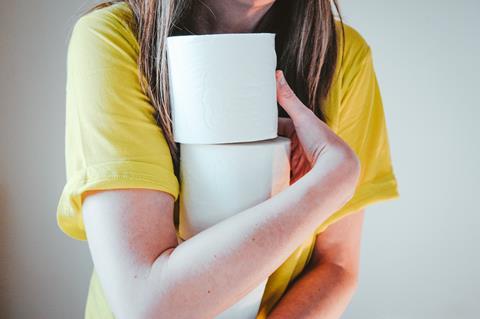 Sales of toilet roll, sugar and dishwashing products shot up in the week to Sunday as the likelihood of a second national lockdown became apparent, shopper receipt data shared exclusively with The Grocer shows.
Loo roll sales surged 55% higher than the same week in 2019. Sugar sales were 74% higher than the same week in 2019. Dishwashing tablets and detergent also rose sharply along with the cooking ingredients category – which includes stuffing, seasonings, oils and herbs according to Dunnhumby Beyond data.
Media speculation about an impending second lockdown was fierce throughout the week, before stricter measures were reintroduced for four weeks by Boris Johnson on Saturday evening. The second national lockdown begins on Thursday.
In today's Food Resilience Industry Forum call with government, retailers and wholesalers, a senior Sainsbury's director said sales over the weekend had matched those seen on the weekend in mid-March ahead of the first UK lockdown, The Grocer understands.
A source involved in the crisis talks said stores had reported a "sharp uptick" in certain products over the weekend.
"Products such as flour, pasta and toilet rolls have once again been where the boom in demand has come from," they said.
"What we don't know is whether this will be just a one-off because people know the lockdown is coming or whether it will be the start of more stockpiling over a sustained period like we had last time," the source added.
Retailers are working to temper any panic buying urges among shoppers. Iceland boss Richard Walker yesterday tweeted that there were "no signs of unnecessary stockpiling" and that "customers are shopping responsibly".
Overall basket sizes are currently tracking at 27% higher than this time last year, the Dunnhumby Beyond data shows, the highest level since the week ending 5 July. At the same time, the frequency of supermarket visits was 5% lower last week, compared with the same period in 2019.
The data is supported by analysis of Amazon search data by Acorn-i, considered by the company to be a "reliable snapshot of consumer sentiment and intention". It shows searches for toilet roll last week (Sunday 25 October to Saturday 31 October) were among the top 40 most popular searches on the site, up from a ranking of more than 100.
Searches for pasta, eggs and rice also rose considerably in the search rankings, according to Acorn-i.