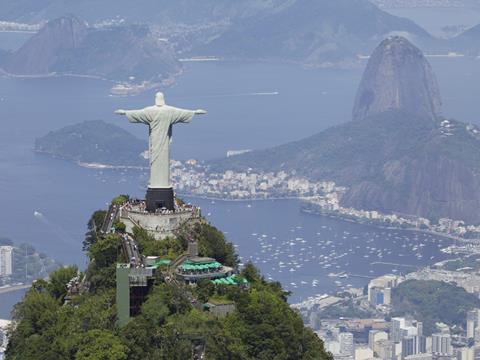 Britons remain keen to try new cuisines despite being 'time-poor' shoppers with one eye on the balancing the household budget.
Those are the findings of new research from Waitrose published today, which also found that technology and social media is increasingly influencing how people shop, cook and communicate about food.
Mark Price, Waitrose managing director, said Britain had become a lot thriftier – probably for the better – with shoppers refusing to let go of the shopping habits they adopted during the recession.
"Despite this, three things remain constant: Britons' culinary curiosity, their love of good food and their desire to eat healthily," he said.
Waitrose predicted the next big food trend will be Peruvian and all things South American.
Interest in Brazilian cuisine is expected to continue in the run-up to the Rio Olympics.
The nation's favourite snacks and drinks will go upmarket next year with "rebooted" classics appearing on shelf with "surprising twists", Waitrose predicted.
The report said classic recipes would get a rethink; sparkling wine increasingly wouldn't just be saved for special occasions; Tequila would continue to develop beyond "slamming"; and drinkers would branch out, trying Japanese whisky, and switching from the safe ground of Sauvignon Blanc to wines made from Albarino or Gruner Veltliner grape varieties.
The Waitrose Food & Drink Report 2014 – the supermarket's second annual look at what Brits are eating – identified seven key trends:
Convenience shopping has taken centre stage as life becomes busier and time more precious, but not at the expense of quality.
Taste buds have changed with people enjoying exciting flavours from all over the world. Matthew Frost, head of grocery, said: "Instead of Indian food, we're just as likely to ask for Keralan or Goan dishes."
Friends and family are taking more time to feast adventurously together at weekends.
There's been a huge surge in so-called flexitarianism, with shoppers opting for more veg and less protein.
Healthy eating messages have hit home. Waitrose says sales of its free-from dairy and wheat products have jumped 22% and lower alcohol wines and sugar-free alternatives have also proved increasingly popular with health-conscious customers.
Millions are using Facebook, Instagram and Twitter to share food photos, blog posts and recipes and food trends can spread instantly.
Back to basics has returned – increasingly elaborate recipes are out and simple, natural dishes are in.