Sales are up overall, but some stores have seen devastating declines – and struggles with supply and support are evident
Two months into the coronavirus crisis and a clearer picture of what effect there has been on the convenience retail sector is beginning to emerge.

This week the Association of Convenience Stores produced its Covid-19 Impact Survey. The survey was completed by 87 retailers including independents, multiple store owners and symbol members, which the ACS said was representative of almost 5,000 retailers.

It shows that while there has been an overall sales boost for neighbourhood, community and rural c-stores, at the same time there have been devastating declines for many forecourts, city centre and transport hub stores.

For these adversely impacted retailers, access to government-backed financial support has fast become the key to their survival. Even where sales are positive, retailers have been wrestling with difficult decisions on how to keep themselves, their staff and customers safe while scrambling around to maintain a core range of products on the shelves. Even now, many weeks after panic buying subsided, poor availability across the sector remains a huge concern.

The good news from the survey is that two thirds of retailers have enjoyed a sales increase since the onset of the crisis. Indeed, well over a third said sales had increased to a large extent. However, the flipside was that a third have suffered a fall in sales and a quarter (26%) said that decline was to a large extent.

Despite this high number of retailers experiencing falling sales, just 4% said they had received financial help via the government's Coronavirus Business Interruption Loan Scheme. A further 8% said they had applied for a loan but had not received any money.

Convenience retailers can also apply for a cash grant from their local authority of up to either £10,000 or £25,000, depending on whether they are eligible for small business rate relief or not. Half of retailers said they had received a grant, 23% said they had not had a grant yet but had got information on the scheme from their local council, while 21% said they had not heard anything from their council.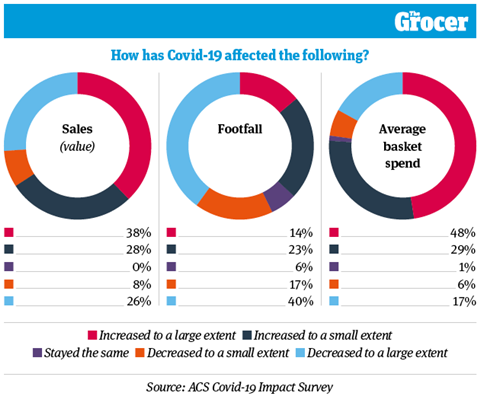 Adapting businesses
"Local shops have done a phenomenal job in adapting their businesses to support their communities during the lockdown," says ACS CEO James Lowman. "Retailers have introduced social distancing measures to keep customers and colleagues safe on very short notice, and new services like home delivery have ensured that vulnerable people, especially those in rural and isolated areas, can still get essential groceries.

"There are, however, two sides to the story in our sector. There are thousands of stores that have seen business drop significantly because of where they are, so it's essential that those businesses take advantage of all of the government support available to them."

Paul Scully, the minister for small business, consumers and labour markets, echoes this sentiment, pointing out there is still £2bn of grant funding available from local authorities that has not yet been claimed.
"Thousands of stores have seen business drop significantly"
At the beginning of the crisis there had been some delays in businesses accessing funding, Scully admits. But improvements have been made, he told The Grocer.

"It's never going to be perfect when you are launching something of this scale and at speed, but we are getting a positive response on it," he explains. "Each business that can't access that money is one too many."

The ACS poll also reinforces the issues convenience retailers have been having maintaining availability during the crisis, with the general feeling in the sector that suppliers have prioritised the major supermarkets when it comes to allocating stock. In total, 97% of retailers said supply had been affected during the crisis. Almost half (46%) said supply had been impacted to a large extent, and 37% said it had been hit to a very large extent - versus 14% who said there had been only a small impact.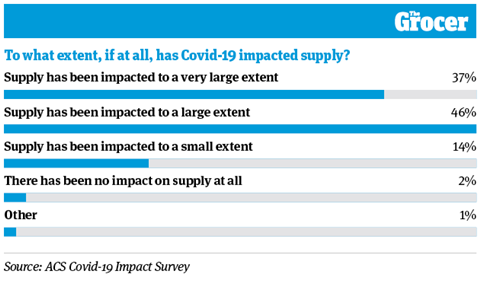 Alternative supply
This is not simply something that was affecting c-stores at the beginning of the crisis. It remains an ongoing threat to businesses and is driving up costs for retailers having to find alternative supply options.

"We've adjusted to take lines that are available. We have had to substitute quite a lot to keep a range," says one retailer.

Another adds: "The range is broadly the same. However, sourcing or being offered alternatives requires a lot of back office work in making sure the product is in the system, correctly priced. The amount of different products we stock in order to plug gaps or find substitutes means our range is messy and extra work to manage."

Things did look to be improving earlier this month, after the FWD raised the issue in high-level government talks on the crisis. The government called on suppliers to ensure the wholesale and convenience sector receives its fair allocation of stock. The FWD says there was an instant improvement but that this has subsequently fallen back again.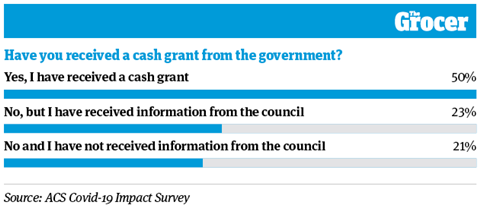 "Convenience is now being used as a weekly shop: in the six weeks to the end of April, we have seen our average weekly basket spend grow by 62% year on year and this trend continues," says Spar UK MD Louise Hoste.

"Since March we have been working with our suppliers and improved our forecasting and how we feed information into them. We are holding availability steady. However, we are not getting the stock we need."

FWD CEO James Bielby adds: "Covid-19 has changed the way we buy our food. As lockdown eases and manufacturing capacity increases, suppliers must recognise the changed role of wholesale and convenience through appropriate supply, packs and pricing."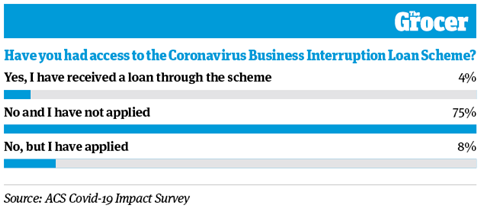 Ronan is news editor of The Grocer.

Follow Ronan on Twitter: @ronyhegs