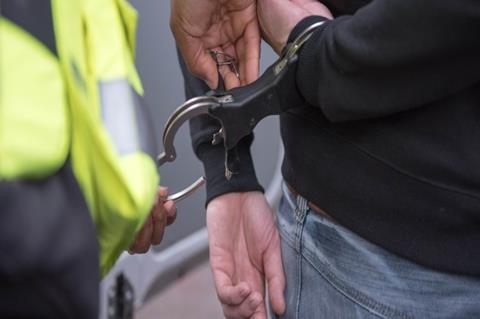 A cross-party group of 11 MPs has joined the BRC in calling for new legislation to better protect shopworkers from violence and abuse.
The 11 MPs, including Tories Esther McVey and Philip Davies, Labour's Alex Cunningham and Lib Dem Christine Jardine, have signed a new 'Shopworkers' Protection Pledge' launched by the BRC.
The signatories have agreed that: "As elected MPs, we have a duty to protect retail workers, ensuring that those who needlessly assault shop staff face the full force of the law."
They have pledged to "champion shopworkers in my constituency, recognise the serious impact that violence and abuse has on shopworkers and the local communities they serve" and "stand with retail workers to support legislation to better protect them".
The BRC, along with the Association of Convenience Stores and shopworkers union Usdaw, is demanding tougher penalties through the creation of a new specific criminal offence relating to attacks on retail staff.
The bodies want urgent action after the BRC's latest Crime Survey, published earlier this year, found there were more than 400 incidents of violence and abuse against retail staff every day.
The BRC is calling on more MPs to put their name to the pledge.
"Every day, hundreds of hardworking retail colleagues are subjected to violence or abuse in their place of work," said BRC CEO Helen Dickinson.
"These incidents can leave physical and emotional scars, and affect not only the victim, but also their families, colleagues, and communities. Sadly, the legislation meant to protect these workers is not fit for purpose, and many of these heinous crimes continue to go unpunished.
"These incidents have multiplied during the pandemic, which is why we are now calling on MPs from all parties to come together and sign the Shopworkers' Protection Pledge. On behalf of the three million people who work in retail, their families and their communities, there is one simple message: doing nothing is not an option."
The full list of MPs to signs also includes the Conservatives' Dehenna Davison and David Ames, and Labour's Steve McCabe, Mike Amesbury, Grahame Morris, Lilian Greenwood and Chris Evans.
Davison said: "Having worked in retail for a number of years, I sadly experienced abuse first-hand, and even witnessed violence against a colleague. No retail worker deserves to be met with such behaviour for simply doing their job. With evidence of abuse and violence cases rising in recent years, I am proud to support the BRC and sign the Shopworkers' Protection Pledge."
McCabe said: "Shopworkers are most vulnerable when they are enforcing age restrictions and stopping shoplifting. Now they are having to enforce coronavirus safety measures. When people are expected to enforce our laws, they should also be protected by them. We need to focus the government's mind on policy and action to protect shopworkers that serve every community across the country."
Amesbury said: "Throughout the Covid-19 crisis shopworkers have been there for our communities week in, week out. Not only do they deserve our gratitude, they must have greater protection enshrined in law against abuse, threats and assaults."