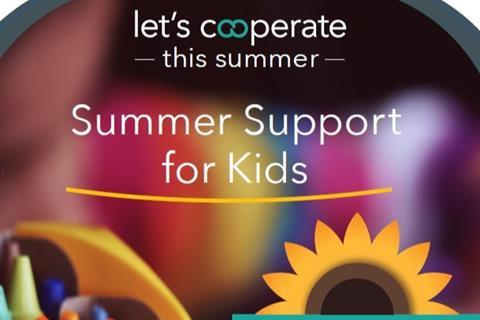 More than 175 MPs are backing Central England Co-op's campaign to help children at risk of holiday hunger.
Today, parliamentarians from across the political divide are backing the retailer's campaign, calling for people to donate items that keep children fed, educated and entertained this summer.
The Summer Support for Kids campaign has now hit its halfway point and it can be revealed that more than 75,000 items of food, arts, crafts and school supplies have been donated by customers during the past six weeks.
"No child should have to go hungry in Britain in 2020," said Birmingham Edgbaston MP Preet Kaur Gill. "The effects of hunger on young bodies and minds are serious and long-lasting, and can exacerbate social inequalities.
"We know that the school holidays dramatically widen inequalities between the poorest and their peers and that they will not be able to catch up if they are too hungry to learn.
"That's why I am proud to support Central England Co-op's campaign to end holiday hunger this summer, and you can too by donating vital food items on your next visit to the Co-op."
Birmingham Yardley MP Jess Phillips said: "I encourage all my constituents to donate at their local Central England Co-op in Yardley, to help families and individuals in our area have what they need over the summer.
"Hunger is a problem I see every day in my office and the people in Yardley have always been generous with calls for help."
Barnsley Central MP Dan Jarvis said: "No child should go hungry this summer, yet, in Barnsley there are children and families on the breadline who risk having to go without food over the summer holidays."
The campaign comes on the back of research, by FareShare Midlands, that shows across the 16 counties in which Central England Co-op trades, 1.2 million children are currently living in poverty and face being affected by holiday hunger.
Store manager Natalie Smith said: "It is amazing to see this support from MPs up and down the country and to see the continued amazing support from customers who have dug deep and donated over 75,000 items in just six weeks. Thank you so much.
"During uncertain times like these, co-operation and us all coming together to support our food bank partners is vital to make sure children and their families get access to food and items that they may otherwise miss out on."