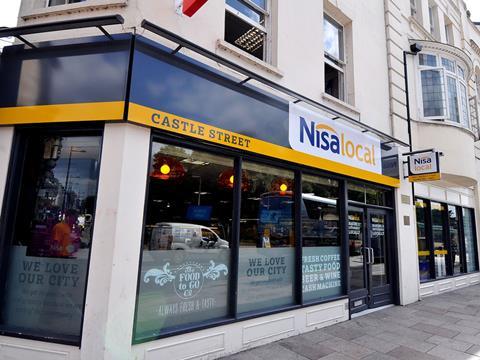 Nisa Retail has reported a 26% rise in Q4 sales to £377m as the number of stores it supplied soared in the wake of the P&H collapse.
Like-for-like sales were down 1.1% in the 13 weeks to 1 April, although it said the most recent trend was more positive, with like-for-likes up 0.5% over the last six weeks of the quarter. These results come ahead of the CMA's phase one ruling on the Co-op's acquisition of Nisa, due to be published by 23 April.
Nisa increased its store numbers by 80% to 1,115 over the past financial year, with the total number of retail sites it serves rising by 38% to 4,797.
It said its ability to quickly flex-up its supply helped it recruit 1,039 new stores following P&H's collapse into administration in November last year.
Its core business attracted an additional 76 new stores in the quarter, which was down from its normal performance as prospective members await the CMA's findings. "We are seeing some retailers sitting on their hands ahead of the CMA ruling before making any investment decisions," said CFO Robin Brown.
Some 337 stores left Nisa during the financial period, with the expected departure of 264 McColl's Retail Group stores in the wake of the Morrisons supply deal taking effect in January.
"Following a very strong Christmas period, our sales and recruitment numbers have continued to perform strongly, giving Nisa positive momentum as we enter our new financial year," said interim CEO Arnu Misra.
"I am also pleased to report that we were able to generate cash without significantly impacting service to our existing members. Nevertheless, market conditions continue to be extremely challenging, and Nisa remains focused on ensuring its members are best placed to serve their customers and communities for the long term."