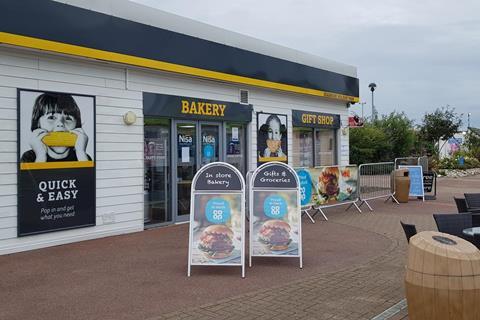 Nisa is recommencing supply to over 130 stores at holiday parks across England and Wales which have been closed since the second lockdown.
Most of the on-site shops, including at Haven Holidays and Center Parcs, closed in October last year just before they were due to welcome winter holidaymakers.
The symbol group has reviewed ranges and planograms to prepare for the reopening on 12 April in a bid to give visitors an offer more aligned with a high street convenience store.
It has also worked with a dedicated marketing expert from the Co-op to develop propositions such as a 'welcome bundle' for guests at certain parks.
"The merchandising team has been in many sites to get the shops ready for 2021 trade," said Nisa head of retail Victoria Lockie. "Our focus is to strongly communicate to shoppers that the on-site shop has changed to accommodate their needs."
Nisa said the range will allow the stores to become "destinations in their own right" for visitors who will be dining in caravans and lodges until pubs and restaurants are fully operational.
This follows a three-week range and planogram review in July last year at its sites at Haven Holidays. It increased the range by 14% to cater for holidaymakers who were anxious about visiting big supermarkets, pubs and restaurants.
This included adding more meal solutions, chilled lines and fresh produce as well as running more promotions.
"As supply partner to the holiday shop sites, availability is going to be key," Lockie added. "Nisa has a great availability rate of around 98% which will help ensure orders arrive in stores and will set them up for success when opening up to visitors."