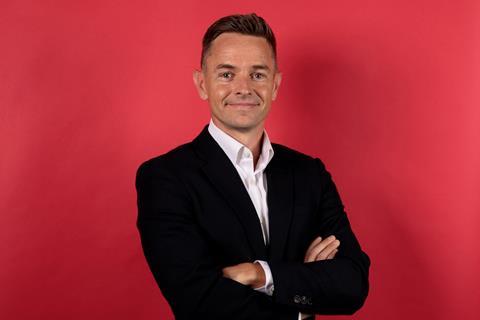 Kellogg's has promoted Chris Silcock to lead its UK business – as latest financial results reveal the fmcg giant's UK arm has returned to growth for the first time in four years.
Silcock, formerly Kellogg's senior sales director, has been promoted to VP and chief of Kellogg's UK & Ireland business, replacing Oli Morton, who will lead the business' entire western European operation.
Silcock joined Kellogg's in August 2018 from Coca-Cola European Partners, where he was grocery channel director. His tenure as senior sales director had seen Kellogg's "continue to grow sales of both breakfast cereals and the company's Pringles brand", said Kellogg's.
The move comes as results filed at Companies House this week for the year ending 29 December 2018 show Kellogg's UK arm grew sales for the first time in four years, rising £7.9m to £731m. Operating profits were up £12.9m to £23.2m.
The prior financial year (to 29 December 2017) saw Kellogg's suffer a £50m plunge in sales, as woes for the crisp brand combined with the decline of traditional breakfast cereals - particularly sugary cereals - in the UK hammered Kellogg's finances.
The business' marketing director Al Wilson said Kellogg's return to growth was thanks to "broad-based growth in Pringles", after "a successful campaign during the World Cup in the summer" and Kellogg's having "sustained the brand with new pack formats and effective media".
Pringles has grown its retail sales by a whopping £24m over the past year, latest Nielsen figures reveal, growing 12.6% to reach £213.9m, on volumes up 10% [52 w/e 8 September 2019].
The brand has spent the past year broadening its range of products: in February it rolled out a four-strong range of healthier 'rice fusion' crisps, in more unusual flavours such as Peking Duck and Malaysian Red Curry.
Just this week it launched a new Piri-Piri Chicken flavour crisp, made with Portuguese bird's eye chillies, to its core range, after the product trumped six other potential flavours in a poll of shoppers.
Wilson said Kellogg's directors were "confident that with the pipeline of commercial initiatives, product innovation and the Project K global growth and efficiency programme (the four-year cost cutting drive it ran from 2014 to 2018).