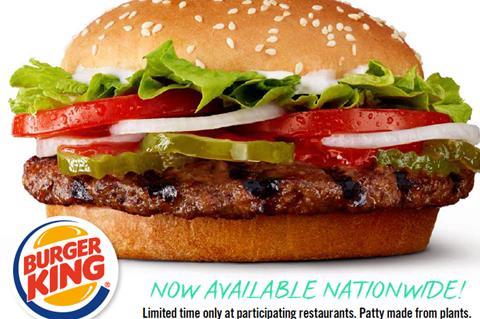 McDonald's has an annoying rival - Burger King. They've been at war for more than 30 years.

As both fight to survive in a constantly changing global market, who will come out on top? That's what a new documentary - McDonald's vs Burger King: Burger Wars (Channel 5, 16 September, 9pm) - sought to discover.

Of course, the documentary rehearsed the history of the two chains: from McDonald's birth in 1940 and how the two McDonald brothers set about creating the most efficient system of food prep - to ensure customers got their burgers in under 20 seconds.

In the meantime, Burger King saw what McDonald's was doing - and did something different: they flame-grilled their burgers to differentiate themselves.

"It must be very irritating if you're McDonald's, and Burger King is out there doing something," one expert noted. Anyone who's watched The Founder, the movie about Ray Croc's ruthless takeover of McDonald's, will know Burger King really wasn't that irritating, as Croc achieved world domination (as the doc noted, McDonald's still sells more than half a billion Big Macs every year).

The most interesting bit in this formulaic programme was at the end: that McDonald's was in danger of losing its crown as its arch rival had responded better to the vegan threat. "Burger King has often been two steps behind McDonald's, but with the 'Impossible Burger', Burger King has beaten McDonald's at its own game," said a talking head. Croc will be rolling in his grave.