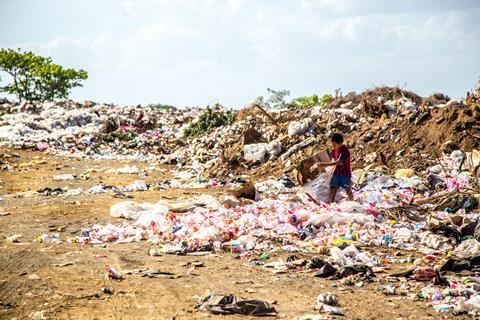 Every minute of every day, a truckload of plastic is dumped into the sea. Some 19.5 billion bits of single-use plastic exist in UK homes today. Plastic pollution is predicted to increase three times by 2025. These are just some of the shocking stats revealed in the first 10 minutes of War on Plastic with Hugh and Anita (BBC1, 10 June, 9pm).

The first episode in the series opened with Hugh Fearnley-Whittingstall appearing to dump truckloads of single-use plastic into the sea. (Of course, it turned out this wasn't really the case.)

Fearnley-Whittingstall and Anita Rani's investigation began on a "typical UK street" in Bristol, where the pair counted how many pieces of single-use plastic were in each household, using this to reach the 19.5 billion UK-wide figure.

One particularly poignant moment was Fearnley-Whittingstall's visit to Malaysia, where a number of plastic processing factories have sprung up as a result of more and more plastic being shipped in from abroad. Not all these facilities are legal - and they cherry-pick the material, dumping the rest in huge "mountains".

The show certainly served to raise awareness of this pressing issue - as is evident by the huge amount of media and public attention it's received. The conclusion of this episode was that supermarkets must do more in the fight against plastic waste - hardly a revelation.

It seems unlikely this show alone will change things, but you never know. Fearnley-Whittingstall and Rani still have two episodes to incite their own 'Blue Planet effect'.