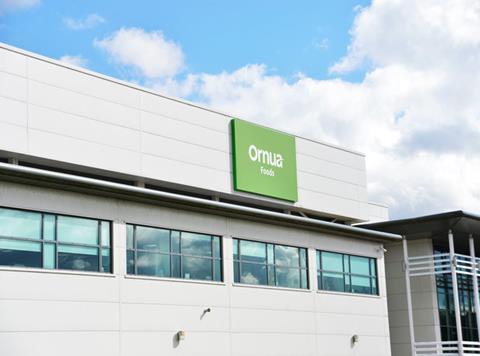 The Adams Foods name is to disappear from the UK food sector after its Irish parent Ornua announced a rebranding of its UK businesses.
As of today (31 March), Pilgrims Choice owner Adams Foods will be known as Ornua Foods, while sister company Adams Food Ingredients will become Ornua Nutrition Ingredients.
Both businesses were key elements of Ornua's major presence in the UK and the new identities "reflected the importance Ornua placed on their continuing growth and development in what is a key market for the group", the company said in a statement.
The new names gave both businesses - which are based in Leek, Staffordshire - a clear link to their parent company, which until last year was known as the Irish Dairy Board or IDB.
"Bringing our identity into line with that of the group confirms Ornua's commitment to being a leading supplier of British and Irish cheese to the UK market and to building upon our established relationships with major UK customers, suppliers and partners," said Ornua Foods Europe CEO John Jordan.
"At the same time, it will enable both UK businesses and their staff to be more engaged with and more relevant to achieving Ornua's vision of becoming a leading global dairy organisation," he added.
The Adams Foods name can be traced back to 1922, when Frederick Adams established a small business selling milk direct from his family dairy and began packing butter under the Adams brand. The company became a wholly owned subsidiary of the IDB in the 1970s, with subsidiary Adams Foods Ingredients established in the 1980s.
"Our new name highlights the business' commitment to achieving our vision of becoming a world class supplier of nutritional ingredients," said Ornua Nutrition Ingredients MD Alastair Jackson. "It also reinforces the fact that we can draw upon the support and capabilities of the wider Ornua Group and in particular its growing innovation and expertise in nutritional ingredients."