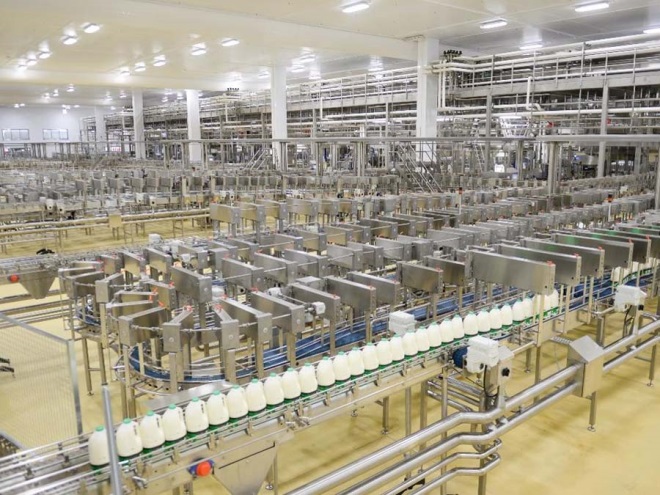 Arla is to plough £72m into its British business this year, and will bring production of its Lactofree milk brand to the UK for the first time.

The cash injection is part of a €527m (£460m) global investment programme announced by the dairy co-op yesterday evening (30 January), as it seeks to meet targets laid down in its Good Growth 2020 strategy, which aims to increase its global milk production by 15% and open up new markets for the business.

Of the £72m spent in the UK, Arla will invest some £33.6m in its flagship Aylesbury dairy, which will become the UK home of its Lactofree brand, using milk from the south east and the Midlands. Lactofree products were previously manufactured in Denmark and Germany.

And in a nod to recent commitments to cut plastic use by the likes of Iceland, Waitrose and the Co-op, the investment in Aylesbury will also provide new facilities for the production of new packaging using flexible pouches. The investment for the diversification of packaging signalled a "clear move to explore alternatives to plastic" it said.

"As a company that has already committed to using 100% recyclable plastic by 2020 and 50% recycled plastic in its plastic milk bottles, the investment into emerging packaging is further evidence of Arla's commitment to sustainable business."

The investment in Aylesbury would also create capacity for an extra 200 million litres of milk production in the UK, Arla said. However, it declined to comment on whether it would be seeking to recruit additional dairy farmers.

Elsewhere, Arla is investing £5.5m to upgrade processing facilities at its Lockerbie plant, while the remaining £32.5m will be split across Arla's sites in Melton Mowbray, Llandyrnog, Malpas, Oakthorpe, Stourton, Settle, Oswestry and Trevarrian. The figure also included non-site specific investments that would enable Arla to "continue driving growth for the farmers who own it and capitalise on increasing demand for dairy" it added.

Arla Foods UK MD Tomas Pietrangeli said: "This investment is almost double the investment of last year and, with the exception of building the Aylesbury dairy, is the biggest annual investment for Arla in the UK.

"While milk prices remain volatile and Brexit brings both uncertainty and opportunity, Arla farmers in the UK and across Europe are committed to continually investing in our UK business to maintain pace with the demand for nature's original superfood, and the consumer choice it creates."

The dairy co-op said it would also invest €266m in its Danish business, €78m in Sweden, €65m in Germany and €36m for production in other countries.

Arla Foods chairman Åke Hantoft added: "Arla has a history of good investments for sustained growth. The board of directors has decided to increase our investments with this plan, because we have identified new projects and investments with short and long-term potential for significant return."

It comes in the same week the business announced the launch of a new high-fibre yoghurt range in the UK, dubbed Arla Fibre, which is derived from Arla's Danish Cultura brand.