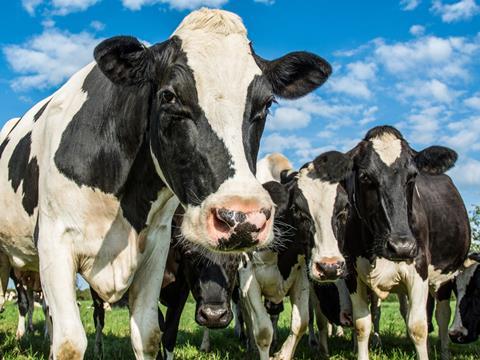 Arla Foods is to create what it is calling the "world's largest climate database" as part of a drive to alter perceptions around the environmental impact of dairy farming and help hit its target of becoming a net zero carbon company by 2050.
The dairy co-op said the database would allow it to triple the speed of CO2e (or carbon dioxide equivalent) reductions over the next decade by providing bespoke data for each farmer on what level of carbon emissions they produced per litre of milk, and to identify where there is room for improvement.
It would be built by inputting externally verified data from its farms covering everything from herd size to housing, milk volumes and yields, feed, energy and fuel usage and renewable energy production, Arla UK MD Ash Amirahmadi told The Grocer.
While the scheme was voluntary, Amirahmadi added he expected some 90% of Arla's 9,900 farmer owners across Europe would sign up to the project, launched this week.
As a result, the dairy co-op would be able to further tailor dairy production to become more efficient and environmentally friendly, with participating farmers also paid extra for their milk.
Average carbon emission reductions on each farm of 3% per year would see Arla on track to hit its on-farm carbon reduction targets of 30% by 2030.
Amirahmadi also stressed, despite the "negative comment on the impact of food production on the environment", that Arla already produced less than half the emissions the global dairy sector produced. The supplier is currently delivering a carbon equivalence average of 1.15 CO2e, compared to the global average of 2.5 CO2e.
"In 25 years we've reduced our emissions by 25%. We're now saying we want to reduce in 10 years by 30% so we want to accelerate our activities," he said, adding the Arla masterbrand would increasingly be used as a "vehicle" to communicate its environmental credentials.
"Sustainable foods must not only minimise environmental impact, but also be nutritionally adequate, remain affordable and support biodiversity ecosystems. Arla is working towards all this in the production of its dairy products," he said. "And with Arla farmers producing around 14 billion litres of milk a year, on-farm changes could have significant impact to the cooperative's overall emissions."