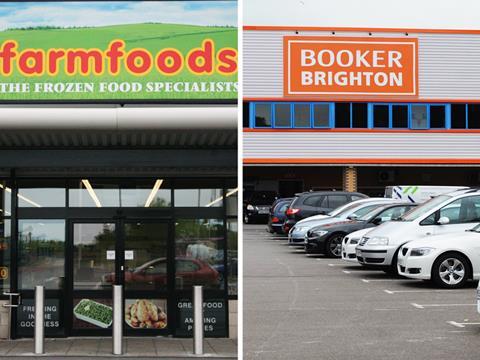 Farmers have hit out at a raft of cheap milk deals among smaller retailers and wholesalers, and called for greater transparency on how they calculate prices.

In a sign its gaze is shifting from the mults to smaller players, the NFU said this week two particular deals, through Booker and Farmfoods, were "taking advantage" of the worst dairy crisis in almost a decade.

"While some retailers are already paying a fair farmgate price for liquid milk, and not affecting farmgate prices through promotions, others have no sustainable pricing system in place," said NFU dairy board chairman Michael Oakes.

He pointed to a promotion by Farmfoods offering any two bottles of two litres of milk for £1 (equivalent to 14.2p a pint), and a Booker deal offering a two-litre bottle of milk at 59p (or 16.8p a pint) as two examples that could "add fuel to the fire" to the current plight of dairy farmers, and questioned whether the cuts were being passed on to them. "Are Farmfoods, Booker and others taking advantage of poor farmgate dairy prices, and are dairy farmers indirectly paying the price for these promotions?" he asked.

With a lack of transparency outside the mults, Oakes added he could not be sure milk buyers were not buying "distressed milk at any price to aid retail promotions with no regard of the impacts on farm".
"We are calling on all food businesses within the supply chain, including retailers, discounters, food catering business and food manufacturers, for clear and transparent supply chains that offer a sustainable milk price back to the farm regardless of its end use," he added.

Booker said its deal was "only on trial in a handful of branches" and was introduced in "direct response" to rival wholesaler deals on milk in affected areas, and in order to remain competitive. "This [offer] has only been in place for a few weeks and we are reviewing it's impact," a spokeswoman said.
Farmfoods did not respond to a request by The Grocer for comment.
It comes in the wake of a 12 pints for £2 offer launched by Morrisons last week, and amid a heightening price war among small and mid-market milk processors as they seek to clinch contracts with wholesalers and smaller retailers, with one industry source suggesting milk bought on spot markets was being "dumped" at unsustainable prices to win business.