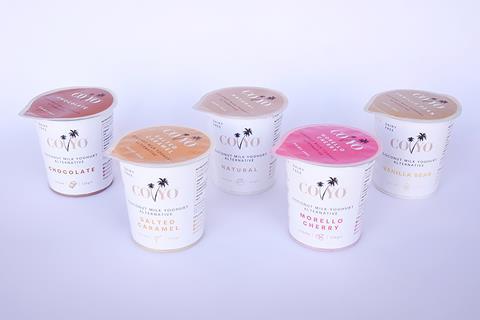 Dairy-free yoghurt brand Co Yo has axed one of its third-party ingredient suppliers after recalling some of its products due to traces of undeclared milk.

The brand said it was "devastated" by the discovery of dairy in its coconut milk yoghurts as "being dairy-free sits at the heart of everything we do".

The company said the contaminated ingredient - tapioca starch - had been provided by a third party supplier, adding it was working with the FSA and local government to make sure all potentially affected items were removed from shelves.

It has also terminated the relationship with the external supplier in a bid to restore consumer confidence in its dairy-free ethos and avoid a repeat of the situation.

"We've always taken great care to ensure we provide our customers with high-quality, dairy-free products, made in our own dairy-free factory," Co Yo said in a statement.

"We've carried out a thorough review of our ingredients and we have identified that the contaminated material was provided to us by an external third-party supplier. We have a new starch supplier, and are therefore going to be using a new tapioca starch, which has been tested and has no trace of any allergen."

The recall of all five flavours of the brand's yoghurts began on Tuesday (20 January), affecting stockists including Sainsbury's, Tesco and Ocado.

Despite dairy only being discovered in its yoghurts, Co Yo has offered full refunds on any of its products with use-by dates of up to 16 March 2018.