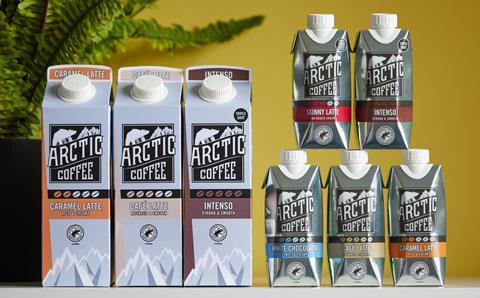 A boom in demand for long-life and added-value milk from locked-down shoppers helped Crediton Dairy to significant profit and revenue growth last year, accounts show.
The Devon-based dairy drinks specialist saw sales climb by 17% to £87.3m for the 52 weeks to 2 January, according to accounts filed at Companies House.
Pre-tax profits rose by 120% to £9.8m, on a "strong" performance for UHT milk and its Arctic and Moo brands.
Crediton also undertook "significant" capital investment to boost its processing capacity and capabilities, supporting its strategy "of being a highly efficient and flexible added-value dairy drinks business", it said.
"The results demonstrate that the business performed strongly during 2020," said Crediton MD Tim Smiddy.
"We witnessed significant growth in sales of both long life milk, due largely to the impact of the Covid-19 pandemic on consumer buying behaviour, and in our growing range of added value own label and branded dairy drinks. The latter included our highly popular Arctic iced coffee brand which benefited from range extensions and enhanced marketing support including its first TV advertising campaign."
The company's ability to handle increased demand "reflects the significant investment that we have undertaken in our dairy since the management buyout in 2013", he added.
"During the financial year, we invested a further £7.4 million in our processing capacity and capabilities and this, combined with a further £3 million in the current year, leaves us well positioned to offer customers a comprehensive range of great tasting and innovative dairy drinks in a variety of pack sizes and formats."