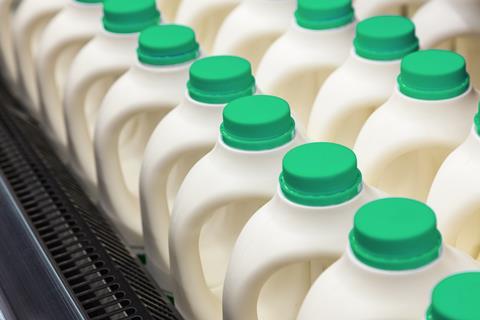 Mid-market liquid milk processor Paynes Dairies avoided the difficulties faced by some of its rivals during Covid, posting a 6% increase in turnover last year and a 159% rise in operating profit.
Accounts posted at Companies House for the year to 30 April 2020 showed a £5m increase in sales to £92.1m due to growth in its customer base and a subsequent uplift in volumes.
The North Yorkshire-based processor – which supplies milk to a range of independent retailers and discounters – saw its operating profit grow by £771,613 to £1.3m over the same period.
It put much of the increase down to the writing off of a historical bad debt, but stressed ongoing work to cut costs and improve efficiencies – despite tough market conditions – also contributed to its performance, with profit after tax also growing, from £222,444 to £894,598.
The supplier had made big efficiency gains by bringing its transport operation back in-house in the months before the pandemic, MD Charles Payne told The Grocer.
"We then looked at all our costs at the start of the pandemic and cut costs where we could, in areas such as packaging, which has also helped," he added.
It also continued to invest in its capabilities, with its accounts showing it ploughed more than £1.1m into capex projects during the period, including a new depot in Birmingham.
"We are now delivering direct to stores for some of our customers, so that investment is reaping rewards," he said. "We have a good customer base, including some blue chip businesses and quite a few of the bigger retail brands."