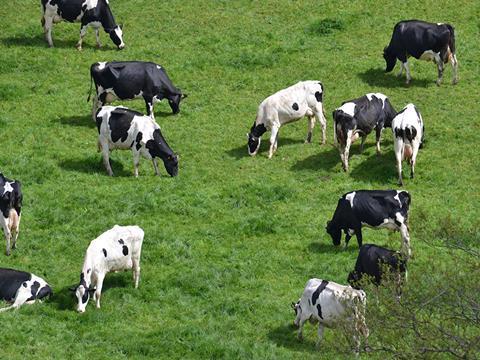 News that First Milk is to sell off its two Scottish creameries can hardly have come as a surprise, but it's nevertheless a hugely symbolic announcement for the supplier
The dairy co-op, which describes itself as "the only dairy company owned by British family farms", said yesterday it was placing its Arran and Campbeltown creameries for sale as they were no longer a "strategic fit" for the business.
While the farmers supplying the two creameries are said to be "shell-shocked" by the announcement, it's been an open secret that First Milk has recently struggled to make the two geographically isolated facilities work.
Both production and distribution costs are generally higher than those of less isolated farms and manufacturing facilities, while the two sites also focused mainly on branded cheese production – something First Milk no longer sees as central to its business.
A sale would also mark the end of a relentless drive to divest non-core activities by First Milk since it was plunged into a financial crisis in January 2015.
What was once a major British dairy supplier that had an interest in milk, branded cheese and sports nutrition now has a significantly smaller footprint and a much narrower focus on bulk cheese production.
To put the changes within the business into context, First Milk's group turnover stood at £610.5m in 2014, falling to £442.2m in 2015. By the 2016/17 financial year sales had dropped to just £206.5m (though net profit also rose in that period, hitting £6m, compared with a £5.1m loss in 2015/16 as measures to steady the ship by former CEO Mike Gallacher started to kick in).
First Milk says it will now focus on developing its facilities in the Lake District and in Haverfordwest and servicing a handful of key strategic partnerships with the likes of Ornua, Tesco and Nestlé.
So this development raises some interesting questions about the company's future direction and the long-term prospects of the Scottish dairy farming sector, particularly on the Isle of Arran and on the Kintyre peninsula.
As one senior dairy sector source told me today, selling the two Scottish creameries could herald the beginning of the end of the supplier's presence North of the Border (and the potential death of dairy farming on its islands).
Questions will also be asked about the future of its Paisley HQ. Plus, if First Milk fails to find a buyer for the two sites, a group of farmers producing 30 million litres of milk a year will essentially have no route to market – something the Scottish government would probably have strong opinions on.
All this could have unintended consequences for the wider Scottish dairy sector, particularly if it leads to a crash in farmgate prices from a flood of non-aligned milk onto the market.
Meanwhile, questions will also be asked about what's next for First Milk.
The business now concentrates on servicing key strategic partners but, as one industry source pointedly put it today, does it now need to sign other deals to safeguard its long-term future?