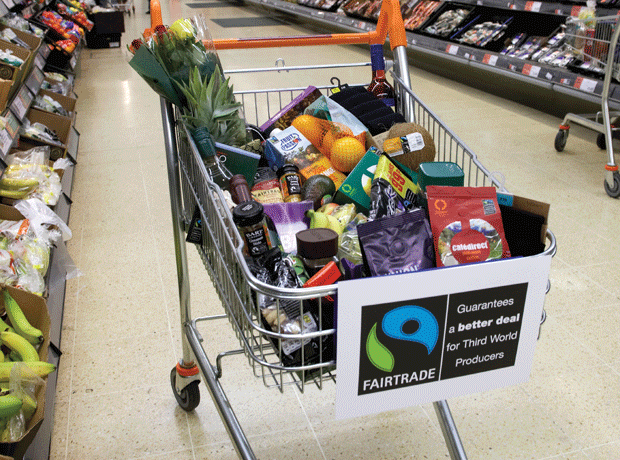 Aldi and Lidl need to increase their commitment to the Fairtrade Foundation if farmers in the developing world are to avoid falling casualty to the UK price war.
That's according to the body's CEO Michael Gidney. "With the fast growth in the discounters, it would be good to see them trading responsibly and increasing the range of Fairtrade they offer," said Gidney, after the body announced the first fall in Fairtrade sales in its 20 year history yesterday.
"Both Aldi and Lidl already sell a limited range of Fairtrade products, but there is scope for them to increase that offer to give the public wider choice."
According to Fairtrade Foundation estimates, sales of Fairtrade goods have fallen 3.7% to £1.67bn in grocery retail and other channels in the past year, although the body claims overall volumes have increased 'very marginally', thanks to growth in sectors including flowers, bananas and coffee.
Earlier this month, The Grocer revealed how take home sales of Fairtrade goods in the major grocers have plummeted 4.7% on volumes down 7.6% [Kantar Worldpanel 52 w/e 9 November]. The growth of Aldi and Lidl, which significantly undertrade in the Fairtrade market, is a key driver of the decline.
"Volumes matter to farmers, not the price paid by consumers," said Gidney at the time. "Value is down as a consequence of the retail price situation. There are deep discounts going on and price wars across key lines."
Lidl, whose Fairtrade sales have fallen 3.9%, stocks a variety of Fairtrade goods including wine, bananas and sugar. Aldi, which has the lowest share of the market of any of the major retailers, has seen sales rise 3.9%, driven partly by the retailer's decision to stock Fairtrade roses last year.