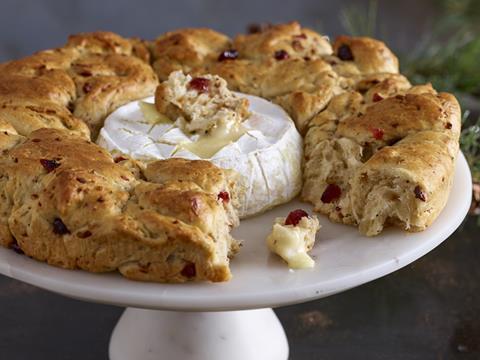 Grocery was the star performer in what was otherwise the worst Christmas in 10 years, according to BRC-KPMG. My highlights in reverse order were as follows:
In third place: Tesco will be delighted with sales up 0.6% but more so because of the additional 125,000 shoppers it attracted – a real feather in its strategy.
In second place: Asda up 0.7%, and well done on the Extra Special range which grew the fastest of any premium range.
But all that is insignificant compared to the joint winners: Aldi and Lidl with a staggering 10% sales growth. Behind these numbers we can find the real meaning of Christmas 2018 – that the discounters have finally won the hearts of our shoppers. We need to revise the limit of their potential in the UK.
I've always believed there was a ceiling, at which point discerning UK shoppers would eventually opt for the wider choices of the supermarket format. I agreed with estimations of max 20% share of market from their joint current 13%. This Christmas has changed my view and many suppliers need to rethink their strategy on handling them.
Aldi and Lidl's strong performance across those crucial weeks marks a significant breakthrough in customer acceptance and loyalty. Their steady growth supported by the hard-hit pockets of austerity Britain was always more difficult to see at Christmas time. This is because of a brand focus in consumers over the festive period. The boost of Fairy Liquid sales for example is very marked over Christmas and this is not explainable by extra dishes to wash – it's because of brand snobbery. What does your sink or loo say about you when the guests are passing through?
In previous years this has held back discounter performance. Not anymore though – it seems the discounters' proposition has resonated in our hearts as they cleverly appear to be more British than a bulldog queueing in a chip shop, talking about the weather. They have smashed down the walls of stigma such that even Waitrose shoppers are now OK with them. Further proof that shoppers are happy with their switch is that Aldi knocked Waitrose off the top spot in Which?'s annual supermarket satisfaction surveys.
Many major suppliers are still wrestling with the question of how to deal with them. Some key brands still won't supply them, having been previously burnt by the backlash from their bigger customers for 'supporting the discounters'. Furthermore, the 'reward' for supplying is often to be paraded on TV next to Aldi's version of their brand on prime-time ads showing how much more expensive they are, whilst apparently being equally 'liked'. Tricky, because now that functional acceptance of the discounters is matched by the emotional connection to shoppers, this tipping point will drive further ambition from the discounters who have their eye on 30% share of market and I, for one, can now see this happening.
David Sables is CEO of Sentinel Management Consultants