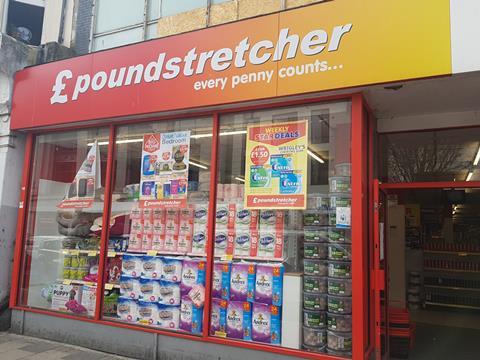 Poundstretcher is selling own-label products of major supermarkets, leaving the retailers scratching their heads over where the variety discounter has sourced the stock.
Products such as Aldi and Co-op own-label soy sauce and Morrisons and Tesco toothpaste have turned up in Poundstretcher stores spread as wide as London and Manchester.
Aldi soy sauce was photographed on sale last week in a branch of Bargain Buys, a name used by Poundstretcher on some stores, in Wallington, south London. It was on sale alongside Co-op soy sauce and priced at 79p, 34p more than it costs in Aldi.
Other stores have received stocks of Tesco and Morrisons toothpaste, along with the Aldi soy sauce. Store managers have been sharing images of the products on WhatsApp.
None of the supermarkets are thought to have authorised the sale of their own-label products by Poundstretcher. Tesco was looking into the matter and Morrisons said it had raised it with the supplier.
AB World Foods, Aldi's soy sauce supplier, said it had not sold any to Poundstretcher.
"AB World Foods can confirm that it did not supply the products in question to Poundstretcher," said a spokesman. "We have launched an investigation into the information provided by The Grocer and are unable to comment further as the investigation is ongoing."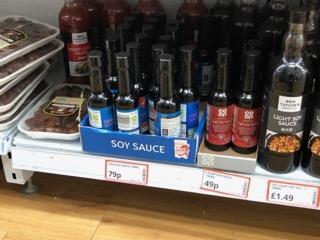 Poundstretcher did not respond to The Grocer's request for comment.
The high street discount chain is in the midst of implementing a CVA rescue plan putting hundreds of its 450 stores at risk. Around 40 are said to have closed so far.
The Grocer recently revealed that 10 out of 23 Poundstretcher area managers had been made redundant in the process, along with a number of buyers and loss prevention staff.