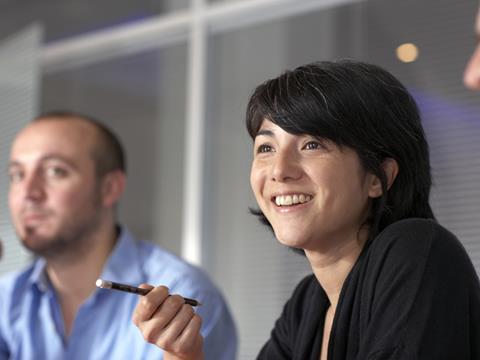 Much Champagne quaffing and backslapping ensued back in 2015 as FTSE 100 bosses bathed in the warm glow of good gender diversity PR. They'd smashed through Lord Davies' "ground-breaking" target to see 25% of board spots populated by women. Hurrah! It was a job well done.
With all that hard work behind them, who can blame them for having a bit of a rest, eh? And besides, one year on they're still making some progress. Women now take up a whopping 26% of boardroom seats, the Cranfield School of Management announced today. Ten per cent of those are even in executive roles (those with the real power), while (gasp!) nearly a third (31%) of non-exec roles are filled by women.
And so minister for women and equalities Nicky Morgan must've really had to triple check with advisors that she wasn't being far too bold before suggesting these major multinationals be "even more ambitious" and perhaps aim to scale that target up to a third of all boardroom spaces reserved for us ladies.
Sarcasm aside, isn't that just sad?
Today, two formidable female politicians will fight it out in the final ballot to become this country's next prime minister. With Michael Gove set to finish third, Theresa May, "bloody difficult woman" that she might be, and Andrea Leadsom will battle it out for the party vote and the UK's top job.
Within days, the victor will come face to face with the indomitable German chancellor Angela Merkel, as she steers the fragmenting EU through complex Brexit negotiations.
Across the Atlantic the equally formidable Hillary Clinton is in the throes of her own bloody political battle against Republican Donald Trump. If successful, she'll be the first female US president in history, and arguably the most powerful politician in the world.
And yet in business we can keep a straight face when calling a boardroom target of 33% (without a female supermarket CEO in sight) "ambitious"?
I understand the struggle to get more women to the top is complex. Women are still the main caregivers, often balancing the bulk of childcare with full-time work that remains inflexible. Male bosses subconsciously look to promote employees that look and sound like them. Women can lack confidence, failing to put themselves forward for promotions as quickly as their male colleagues. And these are only a few of many, many factors.
But if politics – historically the biggest boys' network around – can make proper, meaningful progress, then I see no reason why business can't do much, much better.
Let's be really ambitious. Let's put down the Champagne and start to take this issue seriously.