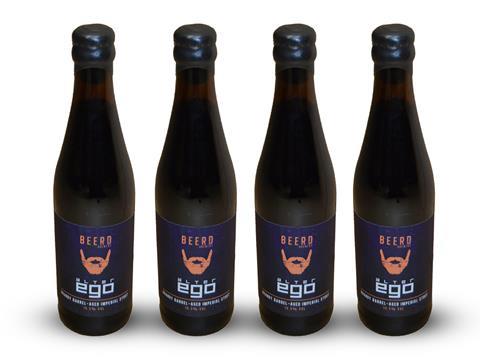 Bath Ales' craft brewery Beerd has launched a new limited-edition imperial stout called Alter Ego.

The 10.5% abv stout has been matured for six months in oak brandy barrels, and brewed with a "special blend" of ingredients including chocolate, roasted barley and oats, giving it notes of chocolate, liquorice, vanilla and fruit.

Alter Ego is available from the Bath Ales store in a 330ml glass bottle, which has been dipped in black wax to give the brand a "premium" look (rsp: £4.59).

The move follows the success of Beerd's limited-edition Ego beer, which was launched in May and combined flavours of orange marmalade, banana and clove with hints of lime and coconut. Alter Ego was a festive, winter version of the beer, the brand claimed.