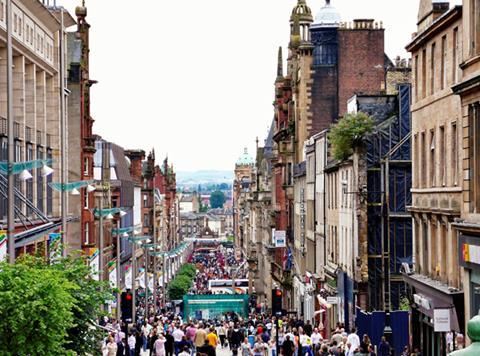 Top story
UK consumer spending has fallen for the third consecutive month, according to Visa, marking the longest streak of spending decline for over four years.
Visa's consumer spending index found that payments in the UK fell by 0.8% compared with July 2016.
This marks an escalation in the rate of spending decline, which was down 0.2% year-on-year in June.
The three consecutive months of spending declines is the longest period of negative figures since February 2013.
"The figure provides further evidence that rising prices and stagnant wage growth are squeezing consumers' pockets," said Kevin Jenkins, Visa managing director for the United Kingdom and Ireland.
""The drop in spending was felt across a broader range of retail sectors last month, with clothing, household goods, food and transport among the worst hit," he added.
Visa found transport and communications spending saw the biggest drop, down 6.1% year-on-year, followed by clothing and footwear, which was down by 5.2%.
Food and drink spending was down by 0.5%, while spending on household goods dropped by 4%.
Morning update
Bookmaker Paddy Power Betfair has named Worldpay's (WPG) UK boss Peter Jackson as its new CEO after its current boss Breon Corcoran announced his departure.
Jackson will assume his new role "in due course" and Corcoran will continue to lead the firm in the meantime.
Jackson has been UK chief exec of Worldpay since March and his departure comes as the company is tying up its £7.9bn takeover by US payments firm Vantiv.
Agriculture and engineering company Carr's Group (CARR) has announced has acquired 100% of ESI Holding Company, the holding company of USA based engineering company NuVision Engineering.
The deal is for an initial cash sum of $11.5m (£8.8m) and a total cash consideration of up to $20m (£15.4m) dependent on future financial performance. The acquisition will be financed through a combination of new and existing debt facilities.
NuVision, founded in 1971 and headquartered in Pittsburgh, Pennsylvania with operations in Charlotte, North Carolina, is a leading technology and applications engineering company focussed on providing value in commercial nuclear and power plant facilities, government waste remediation facilities and waste clean-up.
On the markets this morning, the FTSE 100 has opened up 0.2% to 7,530.2pts.
Early risers include FeverTree (FEVR), up 3.3% to 2,272p, Real Good Food (RGD), back up 2.4% to 21p after last week's slump, AG Barr (BAG), up 1.7% to 640.6p and PayPoint (PAY), up 1.4% to 876.9p.
Carr's Group is up 1.3% to 144.8p on this morning's news.
Fallers include McColl's Retail Group (MCLS), down 2.7% to 250p, Hilton Food Group (HFG), down 2.7% to 751.5p and Crawshaw (CRAW), down 2.4% to 22p.
This week in the City
As holiday season might be in full swing, but there are still a decent number of planned announcements in the calendar for this week.
Tomorrow brings half year results from payments company Worldpay Group, which is in the middle of £9bn merger talks with Vantiv, while Pets at Home (PETS) will issues its first quarter trading update.
In the US, tomorrow brings a second quarter earnings update from Amplify Snack Brands (BETR), which last year bought UK snacking company Tyrrells.
The on Wednesday in the UK Stock Spirits Group (STCK) will issue its interim results, while global grocery giant Ahold Delhaize (AD) will release its second quarter results on the same day.
Finally on Thursday FTSE 100 European Coke bottle Coca-Cola HBC (CCH) will issue its half year earnings figures.
Away from the markets, this week brings the publication of the Grocer Price Index measure of UK grocery inflation on Friday.
Also this week, tomorrow brings the publication of the BRC-KPMG Retail Sales for July.