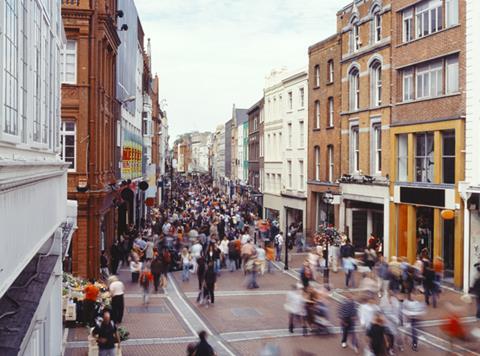 Top story
UK retailers shed more than 140,000 employers and shuttered over 16,000 shops as the industry suffered its worst conditions for 25 years, according to the Centre for Retail Research.
The CRR said more than 60 shops were closed every day in 2019, adding up to 16,073 closures in 2019.
Of these closures 5,901 were large retail change, which constituted a rise of 79% year on year from the 3,303 closures in 2019.
Redundancies at small independent shops fell by 22% from 55,030 in 2018 to 42,985 last year as smaller shops benefited from business rates relief brought in in April last year.
A total of 143,128 employees were laid off in the period, as high rents, business rates and online competition continues to hit the industry.
The CRR warned another 171,000 jobs and 17,500 stores could be lost in 2020 without government intervention.
Professor Joshua Bamfield, director at the Centre for Retail Research, said: "These problems are felt by most businesses operating from physical stores, in high streets or shopping centres,
"The low growth in consumer spending since 2015 has meant the growth in online sales has come at the expense of the high street."
"The commercial pressures of higher labour costs, business rates and relatively weak demand will continue to undercut profits and force the weakest companies to close stores or enter administration. The high street and suburbs will continue to decline."
Major retail chains including Debenhams, House of Fraser, Bonmarche, Mothercare, Clintons, Select Fashion, Karen Millen and coast, Jack Wills and Bathstore went into administration in 2019.
Morning update
International grocery giant Ahold Delhaize (AD) has announced the commencement of its €1bn share buyback program announced on December 4, which it expects to complete before the end of 2020.
The US grocery player said that maintaining a balanced approach between funding growth in key channels and returning excess liquidity to shareholders is part of Ahold Delhaize's financial framework to support its 'Leading Together' strategy.
The purpose of the program is to reduce the capital of Ahold Delhaize, by cancelling all or part of the common shares acquired through the program.
Earlier this week Nestle (NESN) announced that it had completed its CHF20bn share buyback program initiated on July 4 2017, having repurchased 225,186,059 shares at an average price per share of CHF 88.82.
Nestlé will start a new share buyback program of up to CHF20bn, as announced on October 17, 2019. Nestlé plans to commence repurchases on or after January 3, 2020. The new share buyback program shall be completed by the end of December 2022.
On the markets this morning, the FTSE 100 has kicked off the new year on the front foot rising 0.8% to 7,605.6pts so far today.
Early risers include Sainsbury's (SBRY), up 1.5% to 233.3p, Britvic (BVIC), up 1.4% to 917p, Greggs (GRG), up 1.3% to 2,328p and Morrisons (MRW), up 1.2% to 202.2p.
Fallers include Devro (DVO), down 3.9% to 171.4p, Paypoint, down 3.3% to 979p and Mitchells & Butlers (MAB), down 1.2% to 454p.
This week in the City
As one might expect, there is little in the City calendar today or tomorrow following the Christmas and New Year break.
The flurry of vital Christmas trading updates will kick off next week, with Morrisons (MRW) set to update the market on Tuesday, Sainsbury's (SBRY) on Wednesday and Tesco (TSCO) on Thursday.
High street bellwether Next (NXT) is typically the first major retailer to update the City after Christmas and is set to reveal its festive sales figures tomorrow morning.