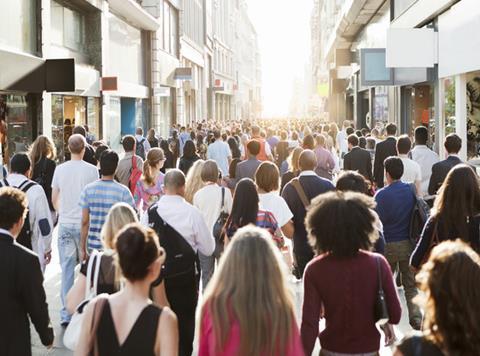 Consumer confidence has taken its hardest hit for more than 26 years as the UK comes to grips with the result of the EU referendum.
Brexit has led to a dramatic 11-point drop in July from -1 to -12 in the latest monthly consumer confidence index by market research firm GfK.
It is a further three-point drop from the -9 recorded by GfK in a Brexit Special in early July, with all five measures used to calculate the index recording falls this month.
The plunge in confidence is the heaviest recorded since March 1990, with the reading of -12 the lowest level since the end of 2013.
Consumers are also extremely pessimistic about the prospects for the UK economy over the next 12 months, with expectations for the 'general economic situation' plummeting 19 points to -33 – 32 points lower than July 2015.
"Consumers in post-Brexit Britain are reporting higher levels of concern this month," said Joe Staton, head of market dynamics at GfK.
"We've seen a very significant drop in confidence, as is clear from the fall in each of our key measures, with the biggest decrease occurring in the outlook for the general economic situation in the next 12 months.
"Although the rate of decline is slower than reported in the aftermath of the vote to leave the EU, consumers in the UK were also less optimistic about the state of their personal financial situation going forward. However, the index continues to remain at a relatively elevated level by historic standards. Its future trajectory depends on whether we enter a new period of damaging economic uncertainty or restore confidence by embracing a positive stance on negotiating a new deal for the UK."
The index measuring changes in personal finances during the past 12 months fell by seven points to -1 – five points lower than a year ago – and the forecast for the next 12 months is down by nine points to -1.
The major purchase index also decreased 11 points this month to -2, 13 points lower than this time last year.
Retail analyst Nick Bubb said: "What consumers say and what consumers do are two very different things and there is a danger that the consumer confidence polls, like GFK's, are just reflecting back the gloom in the media about the post-Brexit outlook, but it is hard to disagree with the view that personal finances and the general economic situation are likely to deteriorate in the next 12 months."
Earlier this week the Office for National Statistics announced that UK GDP growth accelerated faster than expected in the second quarter as the country prepared to vote in the EU referendum. However, economists have warned that Britain will fall into recession later this year as the economy slows down in quarters three and four.