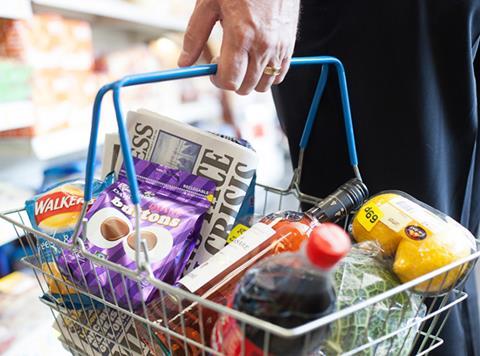 September brought little cheer to UK retailers, as like-for-like sales tumbled 2.1%, according to the latest BRC-KPMG Retail Sales Monitor.
Total sales fell 0.8%, as demand for autumn/winter clothing and footwear ranges wilted in the mild weather.
For the three-month period of July-September, like-for-like food sales plunged 3.6%, their steepest drop for a year. Total food sales were down 1.7%. The latest drop in food prices dragged the 12-month average for total sales growth down to -0.1%.
"September's exceptionally dry and warm weather wasn't enough to improve on the previous month's disappointing food and drink sales," said Joanne Denney-Finch, CEO of IGD, who added that only 8% of shoppers expected food prices to rise in the next year.
"Food retailers will now look to take full advantage of Halloween, firmly established as one of the biggest occasions in the annual grocery calendar," she added.
"In September we saw the lowest retail sales figures since December 2008 excluding Easter distortions," said BRC director general Helen Dickinson. "This can be attributed to a number of factors including the continuing decline in food sales. Furthermore, there was exceptionally low demand for items such as boots and coats, resulting in the lowest fashion sales performance since April 2012."
There was brighter news for 'big-ticket' items, such as furniture, which recorded growing demand, along with toys & baby equipment, which perked up ahead of the run-up to Christmas.
Low inflation and supermarket price cuts have helped depress food and drink sales.
The Consumer Price Index fell to a five-year low of 1.2% in September, the ONS said today, down from 1.5% in August.
Meanwhile the Retail Price Index rose 2.3% in September.