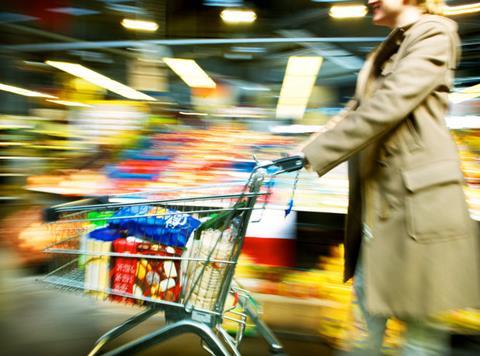 The number of consumers planning to eat more fruit and vegetables has fallen in the past year, amid perception that fresh produce has become too expensive.

Only 28% of shoppers plan to eat more fruit and vegetables this year, according to the Grocery Eye 2017 survey by Future Thinking. This is a decline on the 32% of consumers who ate more fresh food over the past 12 months, the research agency said.

Rising prices was one of the main reasons given by British consumers for not buying healthier food. Over half (54%) said that making healthy food cheaper would be necessary to encourage them to eat healthier.

Public perception that healthy food is more expensive than unhealthy foods has increased, reaching 69%, compared with 65% in 2015.

However, consumers have been attempting to improve their diets in other ways. One third of the 2,009 people who took part in the survey said they had cut down on sugar in the past year, and 25% said they had cut out snacks.

"With the falling pound putting greater pressure on the purse strings, UK consumers are finding it increasingly difficult to buy healthy options. The perception that healthy foods are considerably more expensive than unhealthy foods is a significant barrier that brands need to overcome," said Future Thinking senior research director Catherine Elms.

Only 17% of consumers believe they eat a healthy diet, a drop from 31% in 2015.