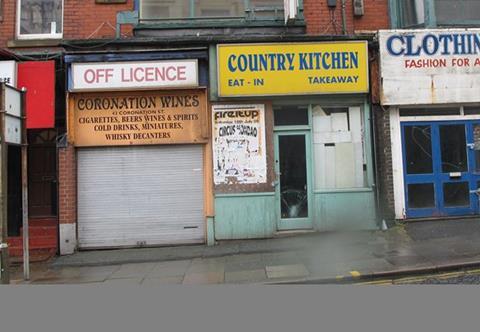 Top story
Vacancy rates in town centres have risen to their highest in four years, the latest British Retail Consortium (BRC)-Springboard Footfall and Vacancies Monitor for April has found.
The national town centre vacancy rate was 10.2% in April, a further increase on the previous quarter rate of 9.9% and the highest since April 2015.
Footfall fell 0.5% in April, compared with the same point last year when it declined 3.3%. High Street footfall slipped 1%, which was a smaller fall than the previous year when it declined 4%. The three-month average is 0.1%.
Retail park footfall increased 2.2%, in contrast to April 2018 when footfall decreased 1.8%. The three-month average is 1%. Shopping centre footfall fell 2.1%, a significant slowdown from a year ago when it dropped 3.1%, in line with the three-month average.
Helen Dickinson, chief executive, of the BRC, said: "With regular reports of shop closures, it may come as no surprise that town centre vacancy rates rose to their highest level in four years.
"Empty shopfronts, particularly for larger stores, can deter shoppers from an area, decreasing footfall for all those around. This effect can be cyclical, with the long-term decline in footfall pushing up vacancy rates, particularly in poorer areas."
The cumulative impact of government policy costs – from spiralling business rates to the apprenticeship levy "and more" – had also made physical space less cost effective, she said.
"For many retailers, business rates remain the single biggest tax imposed by government. They are a levy on physical space that is paid in full regardless of whether a firm is in profit or in loss.
"Importantly, they are also borne disproportionately by retailers who represent 5% of the economy yet pay 25% of all business rates."
Dickinson added that if the government was serious about reversing the decline in high streets, reforming the "broken" business rates system would be an essential first step.
Diane Wehrle, Springboard marketing and insights director, noted "an obvious distortion" in the year-on-year footfall results for April because of the early Easter in March last year.
But the expected bounty as a result of Easter occurring in April this year did not provide enough of a boost to deliver positive figures for the month, with footfall still -0.5% lower than April last year.
"This demonstrates the continued challenges facing many retailers, also reflected in the 10.2% vacancy rate which has risen in each of the past four quarters and is now the highest it has been for four years," she said.
On a more positive note, however, the 2.2% increase in footfall in retail parks in April was the highest since June 2017, Wehrle pointed out, and indicated that the British tradition of spending time and money on their homes and gardens during spring endured.
"Despite weak comparables for high streets and shopping centres in April last year, footfall in both failed to bounce back and their footfall is now at a lower level than in 2017; 5% lower in high streets and 5.6% lower in shopping centres."
The warm weather over Easter delivered a boost to coastal towns and historic cities – magnets for domestic and overseas tourists, both of which saw footfall rise in April; by 0.8% in coastal towns and +0.7% in regional cities.
"In part this will have accounted for the greater than average decline in footfall in Greater London (-1.6%) and the South East (-1.5%)," Wehrle said.
"A higher exodus of residents from these regions over Easter is a long established trend, further amplified this year as the hot and sunny weather was forecast well in advance, enabling the necessary forward planning for trips."
Morning update
Swallowfield (SWL) has announced the Franklin Berrebi, non-executive director, intends to retire from 30 June. A replacement will not be sought in the immediate future.
Berrebi's duties would be shared among the remaining three executive and three non-executive directors.
Brendan Hynes, chairman of the personal care and beauty products company, said: "Franklin will have served on the Swallowfield Board for nine years and has provided continuity during a time of considerable change in the business."
His global L'Oréal business background had proved invaluable in the ongoing transformation of the group to a more brand-focussed business.
On the markets this morning the FTSE 100 climbed 0.2% to 7,216.2pts in early trading
Early risers include Stock Spirits Group (STCK), up 2.2% at 235p, ahead of tomorrow's interims, Marks & Spencer Group (MKS), up 1.0% at 276.4p, PayPoint (PAY), up 1.4% at 1,032p and PZ Cussons (PZC), up 1% at 196p.
Fallers so far today include Devro (DEV), down 4% at 198.8p, McBride (MCB), down 1.7% to 87.74p, Hotel Chocolat Group (HOTC), off 1.4% at 350.1p and Premier Foods (PFD), down 1.3% to 35.6p.
This Week in the City
Updates from Premier Foods and Walmart are amongst the key dates in the diary this week.
Premier (PFD) will announce its annual results tomorrow in the midst of questions over its strategic direction after the aborted sale of its Amrbosia brand and departure of CEO Gavin Darby.
Tomorrow also sees Stock Spirits Group (STCK) report its interims.
Marston's (MARS) and Compass Group (CPG) post interims on Wednesday, while Stobart Group (STOB) will report its full year results on the same day.
Asda parent Walmart (WMT) will post its first quarter figures on Thursday, which will include sales figures for the UK supermarket for the first three months of the year.
Wincanton (WIN) reports its finals on Thursday.
While the glut of first quarter trading updates is coming to end, there could be a number of strategic updates from global fmcg giants this week as a number of the markets key players are presenting at Goldman Global Staples Forum in New York this week.