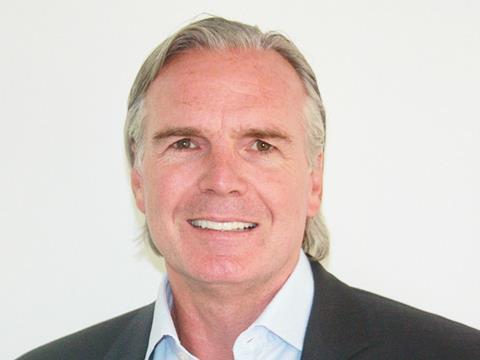 New 2 Sisters Food Group CEO Ronald Kers has moved swiftly to stamp his authority on the company by unveiling a major restructure of its core poultry business.

The former Müller CEO - who officially took over the reins of the food giant on 1 August after a two-month transition period - has launched 'Framework for Success', designed to accelerate the turnaround of its poultry operations.

The plan involves the creation of a new standalone transformation team and the merger of its UK poultry and added-value businesses into one poultry division. That business will be led by 2 Sisters' current UK poultry MD (and former boss of Goodfella's) Keith Packer, with operational support from director (and son of founder Ranjit Singh) Antonio Boparan.

Other changes include the retirement of group technical director Chris Gilbert-Wood, who will be replaced by Greencore group technical director Helen Sisson at the start of next year, and the departure in November of commercial director Frank Robinson, who will be succeeded by Müller Milk & Ingredients strategy director Dan Howell.
A merged poultry operation would help deliver "end-to-end solutions from farm to fork" and also allow it to be "more aligned across fresh and added value poultry, something our customers are increasingly asking for", said Kers.

The new transformation team would be focused "on driving business change for the benefit of all managing directors, but without the distraction of the 'day-to-day' operations", he added.

The restructure will also involve a renewed focus on its "heartland", the own-label poultry sector, which Kers described as a "big opportunity" where 2 Sisters could use its scale and expertise to "stay ahead of our competitors".

This would be achieved by "improving execution, reducing cost and building a better organisational culture", he added.
'Structure and discipline'
One poultry sector source told The Grocer the shakeup would inject "structure and discipline" into the operation.

Kers stressed the foundations of the turnaround had already been built by 2 Sisters founder Ranjit Singh in the aftermath of last year's poultry scandal, and said he was "keen to bring a new shape to the business so execution and delivery are the best that they can be".
The announcement comes a fortnight after parent Boparan Holdings announced the sale of the 2 Sisters Red Meat division to Irish meat producer Kepak Group. Rumours also continue to surround the future of other, non-poultry divisions of the food giant, including its Irish fish brand Donegal Catch and Fox's Biscuits.

2 Sisters declined to comment on whether the restructure would lead to further job losses and factory closures, having announced the closure of its Cambuslang factory and Five Star Fish division earlier this year. However, The Grocer understands work on the supplier's ongoing footprint reduction programme, which aims to create a smaller network of more efficient factories, remains "ongoing".

"There is so much opportunity for our business, and I have received tremendous support from Ranjit and all colleagues so that we can make this happen," Kers said.

"My vision is to build 2 Sisters into a leading international food business, trusted and respected by all stakeholders. We need to be passionate about creating delicious, great value food and be inspired by what we can achieve. The responsibility that comes with this means we continuously need to set the bar higher and deliver for our customers, consumers and ourselves."

The supplier currently employs 21,000 people across 40 sites. It posted a drop in pre-exceptional operating profits by 77.4% in the 13 weeks to 28 April, to £3.1m.