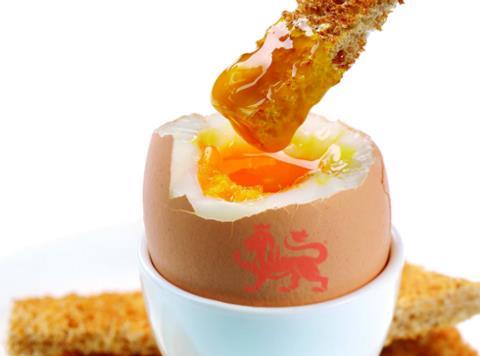 Egg sales have soared a year after the withdrawal of official advice for vulnerable groups to avoid eating runny eggs.
An additional 70 million eggs were sold in the year to 7 October 2018, according to Kantar Worldpanel. The figure is up 4.9% on the previous year, with growth accelerating in the final three-month period, said British Lion.
Expectant mothers, young children and the elderly had been advised to avoid raw or runny eggs due to concerns over exposure to salmonella. But the FSA amended its guidelines last October, which now state raw eggs are safe for vulnerable groups provided they are produced to British Lion standards.
"We expected the change in egg safety advice to take some time to filter through as the previous advice has been passed down through generations of families and health professionals, so we're delighted to see such a significant impact in just a year," said British Lion chairman Andrew Joret.
"This is fantastic news for both retailers and the egg industry and underlines the continuing popularity of eggs as a meal solution for the whole population," Joret added.